There is something so intriguing about an evil, scheming woman. They are just a blast to watch on the big screen. These are the ladies you cheer for, no matter who they are trying to kill, trap, seduce or steal. Here are our picks of the baddest bitches of them all:
Joan Crawford
as Crystal Allen of
The Women
(1939)
The wealthy, well-to-do Mary Haines is in the dark about her husband's affair with a shop girl. That shop girl is Crystal Allen, played so wonderfully biting by Joan Crawford. She runs through married men, marriage and anyone else in the way in search of wealth and escape from the perfume counter. The dialogue in this film is something to marvel at; you can't help but to listen in on the gossip.
Anne Bancroft
as Mrs. Robinson in
The Graduate
(1967)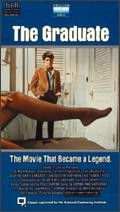 Here's some advice: If an older woman, let's say double your present age, is seducing you, and that woman happens to be father's business partner's wife and the mother of your love interest, chances are something's not right. I don't care how hot or how willing she is. Chances are if you are wet behind the ears, these seasoned ladies thrive off of complicating and toying with fresh, young hearts. And Mrs. Robinson did it so well.
Kathy Bates
as Annie Wilkes in
Misery
(1990)
I simply cannot help but say it: This woman is absolutely crazy. Something about a foot wedged between two blocks and a sledgehammer comes to mind. As simply and plainly as I can put it…not cool! But she was so sweet, you say to yourself. She took this poor man in to nurse him back to health. A God-fearing woman, she won't even curse! Whatever! She's absolutely nuts and is obsessed with this author. So how does she show her admiration? She cripples him, destroys the only copy of his finished work, and then makes him re-write the book with an ending that she will like. A simple fan letter probably would have been the saner option.
Daryl Hannah
as Elle Driver in
Kill Bill Vol. 1 & 2
(2003-2004)
"She must suffer 'til her last breath…" These are the words of a truly evil woman full of absolute contempt; and yet, we love her still. The world met Elle Driver and was mesmerized. She betrayed the bride (
Uma Thurman
), tried to kill her while she was in a coma, and even dated the bride's beau. If only every evil woman had her long legs, all black clothes complete with eye patch, the poisonous snake hidden in a briefcase full of money trick, and the most wicked car we have ever seen. But, for me, it was the raw, down and dirty duel between the bride and Elle that sealed the deal.
Faye Dunaway
as Joan Crawford in
Mommie Dearest
(1981)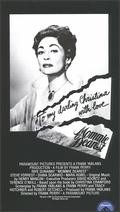 This film holds a special place in my heart. I have lost count of how many times I have seen this film. But I've enjoyed every single viewing. Faye Dunaway is Joan Crawford, period. She looks so much like the absolutely fabulous Miss Crawford that it makes the role even that more believably evil. While listening to the commentary by the also fabulous John Waters, he summed up why, even after watching Joan choke out her own adopted daughter, we never really hate her. In the summarized words of Mr. Waters, there was probably medication for whatever condition she was suffering from. She had only extreme highs and extreme lows, and the meds would have evened her out. But who wants an "even" Joan Crawford? That's not nearly as much fun. It's fun to see how she will flip out next. All I have to say is that I have no wire hangers in my closet and never will after this film.
Have more to add to the list? Make a comment!
Story by
Destiny Lopez
Starpulse.com contributing writer