'Top Chef' Host Padma Lakshmi's Fall Entertaining Tips (sponsored)
As we start the fall season, Top Chef host and cookbook author Padma Lakshmi visited to share her tips for your next fall party, including a new cappucino recipe that you can enjoy at home and what you should look for when putting together the menu.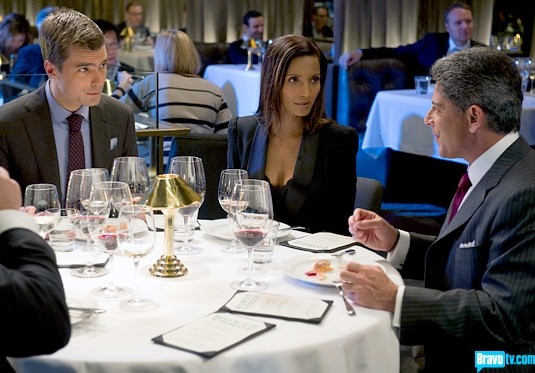 Padma (pictured above center during the finale of Top Chef: Texas) also talked about how her experience in the culinary world influences her when she's dining out, what her favorite restaurants are, and if she'll be writing a third cookbook. Her most recent, Tangy Tart Hot and Sweet, was released in 2007.
Check out the video interview with Padma below.
For more from Brittany Frederick, visit Digital Airwaves and follow me on Twitter (@tvbrittanyf).
(c)2012 Brittany Frederick/Digital Airwaves. Appears at Starpulse with permission. All rights reserved. No reproduction permitted.