Top 5 TV, May 16-22: 'Grey's Anatomy,' 'Glee' & More

Viewers will be in season finale/series finale overload during the next two weeks. The season finales of "Desperate Housewives" and "Survivor" kicked things off last night, and it is only going to get better from here, starting with the possible series finale of a favorite CW drama.

"One Tree Hill" - Monday, CW

The seventh season finale of "One Tree Hill" airs tonight, yet viewers are still waiting to hear whether the episode will serve only as the seventh season finale or also as the show's series finale. Fans have been hanging by a thread for months now, but they haven't been sitting quiet. Petitions have gone up. Blogs have been posted. "OTH" fans are not ready to see their favorite show go away. Either way this episode cannot be missed.

"Glee" - Tuesday, FOX

"Glee" producers have come up with some great ideas for this season - a Madonna episode, an upcoming Lady Gaga episode, recreating Olivia Newton John's "Physical" music video - but I just don't think it gets any better than this week's guest star. Neil Patrick Harris - just saying his name gets me excited. NPH will play Will's high school nemesis, and the preview promises a sing off between the two. Oh, I just can't wait!

ABC Wednesday Night Comedies

Nothing says 'season finale' like a good guest star, and ABC has spared no expense finding some great ones for the first season finales of their latest Wednesday night comedies. On "The Middle" Betty White, who seems to be popping up every where since her Facebook petition, will play an angry, no-nonsense librarian at Brick's school. Then, on the season finale of "Modern Family," Los Angeles Lakers star Kobe Bryant will get a few minutes of comedy-night fame when Gloria and Phil take their children to a Lakers game.

"The Oprah Winfrey Show" - Thursday, ABC

"American Idol" is winding down, which means it is time for judge Simon Cowell to begin his farewell tour. This week, he will join Oprah on her show for a walk down "American Idol" memory lane. Simon will talk about why he decided to leave the show, and what he will spend his time doing now that he has Tuesdays and Wednesdays available, as well.

"Grey's Anatomy" - Thursday, ABC

Seattle Grace will be hit with a crisis this week like no other crisis they have seen before, according to the season finale previews. It looks like a shooter will run loose in the hospital and someone will fall victim to the shots. There are two horrible scenes in the preview, both involving Miranda, but I doubt she is the one "Grey's Anatomy" fans will say goodbye to this season. I have a feeling that one of the Mercy-West newbies will see the end of their run instead.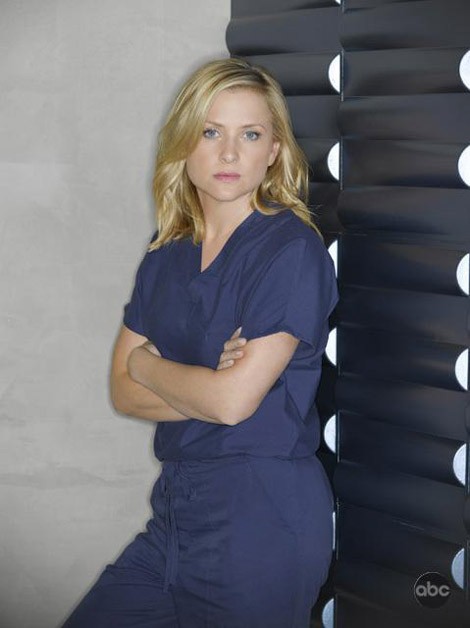 Story by Amanda Hamilton
Starpulse contributing writer