Top 5 TV, June 6-12: 'Pretty Little Liars,' 'Real Housewives Of NYC' & More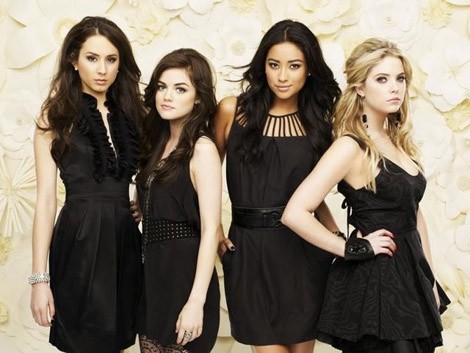 This week, the Top 5 TV shows you should watch include two series premieres, a season finale, the announcement of a Top 10, and, my favorite choice, a down and dirty reunion special with some of the most outspoken and outrageous women on television.
"Pretty Little Liars" – Tuesday, ABCFamily
I had the opportunity to preview the "Pretty Little Liars" series premiere, and I have to admit I was pleasantly surprised. ABCFamily's new drama follows four young girls as they sort through the pain of losing one of their own and try to keep the secrets they thought would stay secret forever. Episode one begins with the night of Alison's disappearance, but moments later viewers are pushed forward to one year later. Alison's best friends – Aria, Spencer, Emily, and Hanna – are returning to school without her. They were convinced that she was gone forever until they began to receive mysterious messages signed '-A.' And things only became more confusing when Alison's body was discovered but the messages continued.
"Glee" – Tuesday, FOX
Tuesday will be a sad day for Gleeks across the country. On Tuesday, the first season of the musical series will end with another show down and some great guest stars. The battle between New Directions and Vocal Adrenaline will come to a close when the groups head to the regional competition. Will the glee club show their rivals who is number one, or will they fall under the pressure and at the hand of Sue Sylvester? Also, the preview claims Quinn encounters a life-changing event. Perhaps, Quinn has changed her mind when it comes to keeping or giving away her unborn child.
"So You Think You Can Dance" – Thursday, FOX
On Thursday's episode of "So You Think You Can Dance" the show's judges will travel all over the country to personally let the Top 10 dancers know that they have made the finals. Viewers have witnessed some of the most amazing talent the show has ever had over the past few weeks of audition episodes, and it seems impossible to narrow it down to only ten, but the time has come.
"The Real Housewives of New York City" – Thursday, BRAVO
Even if you haven't watched a single episode from this season of "The Real Housewives of New York City," I highly recommend you watch the reunion special. It is going to be explosive! So many questions come to mind when I think of this season, and I hope every one will be answered. Are Bethenny and Jill speaking to one another again? Will Kelly admit that she acted like a crazy person on Ramona's girls' weekend? Who will sit next to whom? Why does Jill walk out of the reunion crying? I just can't wait!  
"Bethenny Getting Married?" – Thursday, BRAVO
If you're still craving more housewives when "The Real Housewives of New York City" reunion special ends, don't change the channel because Bethenny is taking over the BRAVO Thursday night timeslot. Bethenny is getting married and having a baby, and BRAVO is about to reveal all the ups and downs of that time in her life. It's an up close and personal look in to the life of the NYC housewife, and I think you're going to be glad you hung on for the ride.