Top 5 TV Hook-Ups We'd Like To See For Valentine's Day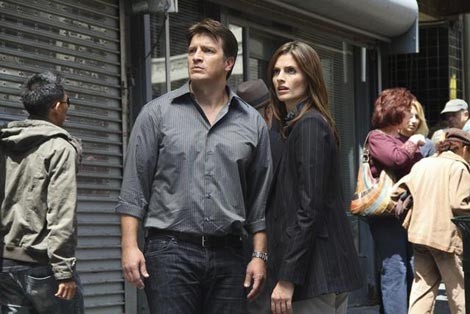 2.  Castle and Beckett, "Castle"
Fans of Castle are all abuzz about the kiss between Castle (Nathan Fillion) and Becket (Stana Katic) last week.  It was however just a 40's noir style fantasy that took place inside Castle's head.  Fans of the show have been on the edge of their seats for four seasons now.  The sexual tension between these two is perhaps the most palpable on TV.  Will they ever hook up for real?