Top 5 TV Hook-Ups We'd Like To See For Valentine's Day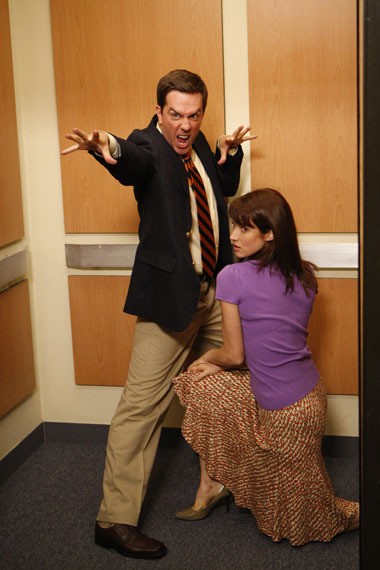 Sexual tension is the essence of situational comedy and drama.  What characters are you dying to see hook up?  Here's our top 5.
5.  Andy and Erin, "The Office"
Ed Helms has made the post-Steve Carell era of "The Office" surprisingly good.  Andy is currently dating Jessica, but everybody is rooting for Andy and Erin (Ellie Kemper) to get together.  Erin just left for a three week business trip, and Andy is thinking about proposing to Jessica.  Will these two ever get together?