Top 5 To Watch March 28-April 3: 'Dancing With The Stars,' 'Jerseylicious' & More

All 11 of the "Dancing with the Stars" season 10 celebrities were safe from elimination last week, but this week they won't all be so lucky. On Tuesday, the "DWTS" season 10 results show will premiere, and I have a few thoughts about who will be the first to leave the competition for good.

"Kell on Earth" - BRAVO - Monday, March 29, 2010

Kelly Cutrone will have her final scream of the season on Monday when the first season finale of her show "Kell on Earth" airs. The finale will, of course, have a little drama, what with them doing a photo shoot in the streets of New York City and all, but the main focus of the hour will be the surprise birthday party that Andrew and Skinner are planning for Kelly.

"Dancing with the Stars: Results Show" - ABC - Tuesday, March 30, 2010

I'm feeling a lot more confident about my pick for winner of "DWTS" season 10 (Nicole Scherzinger) than my choice for who will be going home first, but I do have a few ideas. I think it might be Niecy Nash or Aiden Turner's time to go home. I can see bits of potential in both of them, but I think they'll be beat out by the controversial but awful dancers everyone wants to keep (Pamela Anderson and Kate Gosselin). It isn't fair, but I have a feeling America is waiting for the show to fall with them and doesn't want to miss seeing the drop on national television. Another obvious choice would be Buzz Aldrin, but I think America will keep him because he is just so adorable. Plus, he isn't a threat to any of their favorites.

"The Biggest Loser" - NBC - Tuesday, March 30, 2010

A lot will happen this week on "The Biggest Loser," starting with the teams once again being split in to individuals. Even more exciting than everyone's competitive side coming out will be the return of all of the eliminated players. They will be competing for two open spots on the ranch, one via weight loss and one via a physical challenge. I really hope Melissa doesn't land back on the ranch. I'm not sure I can handle her games anymore. Migdalia and Miggy are also people I hope stay home. Instead, I'd like to see Cheryl return or maybe one of the twins, John or James… or maybe both of the twins. That would be awesome!

"It's the Easter Beagle" - ABC - Wednesday, March 31, 2010

Happy Easter, Charlie Brown! No holiday would be complete without a half-hour Charlie Brown special, and Easter has a great one. It doesn't really focus on Charlie Brown, instead focusing on Linus and his search for the Easter Beagle, who he believes will leave him goodies on Easter morning if he is good. Let the letter writing begin.

"Jerseylicious" - STYLE - Friday, April 2, 2010

If "Jersey Shore" wasn't enough of a guilty pleasure for you, or if you just need your Jersey fix, turn your attention to the STYLE network this week for their new series "Jerseylicious." The show, which follows the women and man of a premier New Jersey salon, premiered last week, but I caught it in passing and needed to share. The drama this show has is completely out of control but amazing. The girls are ridiculously nasty to one another but in a way that makes you laugh because you realize they're classless, and it is hilarious to watch them perform Jersey makeovers on their clients. For anyone who loves a reality show guilty pleasure, this is a must to check out!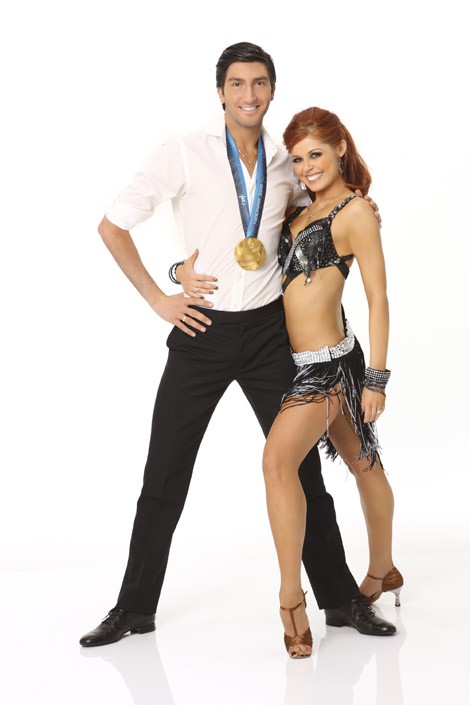 Story by Amanda Hamilton

Starpulse contributing writer