Top 5 To Watch: 'Life Unexpected,' 'Hope For Haiti' & More

Monday is the hot night for television this week with several new series premiering, including one about a teenager looking for emancipation who instead finds her biological family. But nothing looks like it will be more exciting than the "Bachelor" reveal of the century: pregnancy!
"
The Bachelor: On the Wings I Love
" - ABC, Monday, Jan. 18
As if the poor bachelor hasn't been through enough, it is possibly Jake Pavelka will have to let someone go because of an unexpected pregnancy on tonight's episode. Over the weekend an extended ABC preview of this week's episode revealed Tenley telling Jake she is pregnant! I'm hoping that she is kidding, but if not, if I were Jake I would just walk right out on ABC. Obviously, ABC is missing something when choosing these bachelorettes. I feel so bad for Jake, first Rozlyn, now Tenley, but I cannot wait to see his reaction when she tells him tonight.
"
Life Unexpected
" - CW, Monday, Jan. 18
CW will premiere their new hour-long drama tonight, "Life Unexpected." The show stars Brittany Robertson, a 15-year-old who has bounced around in the foster care system her whole life but now wants to be an emancipated minor. During the process, she meets her biological mother (
Shiri Appleby
) and her biological father (
Kristoffer Polaha
) who, although they are no longer together, decided to work together and raise their daughter after a judge denies her emancipation plea.
"
The Buried Life
" - MTV, Monday, Jan. 18
"The Buried Life" hasn't even premiered yet, but it is already creating a huge buzz among critics and viewers. The show follows four guys as they try to cross off the 100 things they want to do before they die. Some of the things are easy (visit Folsom Prison, be in a protest), while others may take a little more work (open the six o'clock news, sing the national anthem at a packed stadium), but no matter what the task, it is all for a good cause because for each item they complete they are going to help someone else with a bucket list. On the premiere episode, the men try to crash a Playboy mansion party.
"
Millionaire Matchmaker
" - BRAVO, Tuesday, Jan. 19
The matchmaking queen is back, and this time she is sporting a huge rock of her own! Now, maybe all those jealous women will get off her back and trust her when she says she knows what she is doing. Millionaires aren't the only ones who are receiving help this season. Patti will be taking on several millionairesses, including one who could be deemed her most difficult client ever. Or at least she was the most difficult client ever when she was on last season!
"
Hope for Haiti
" - CBS, Friday, Jan. 22
Several stars will be gathering in one spot to raise money for the people of Haiti this Friday night on a special telethon called "Hope for Haiti." The telethon, which was organized by
George Clooney
, will air on several television channels and will be co-hosted by singer
Wyclef Jean
. Slated to perform are
Bono
,
Sting
,
Justin Timberlake
,
Christina Aguilera
and
Alicia Keys
, and it has been said that they are just the start of a long list of celebrities who plan to attend the event. According to an Associated Press release, iTunes has joined in on the benefit by promising to give proceeds of certain songs to the relief effort.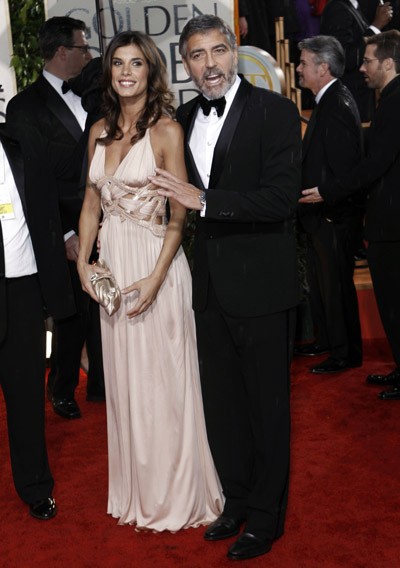 Image © AP Photos
Story by
Amanda Hamilton
Starpulse contributing writer