Top 5 To Watch Jan. 4-9: 'The Bachelor: On the Wings of Love,' & More

Happy new year TV lovers! Now that the holidays are over, your favorite television shows are coming back in full swing, starting with a new season of our favorite reality dating show with a very familiar face.
"The Bachelor: On the Wings of Love" - ABC - Monday, Jan. 4, 2009
At first, I was planning to skip this season of "The Bachelor." Jake Pavelka never really interested me when he was on the last season of "
The Bachelorette
," so I wasn't interested in watching him find love on his own show. Don't get me wrong all of you Jake lovers, Jake seems like an absolutely sweet-as-pie good guy. He seems like the type of guy most women would fall in love with. I guess I just was on Team Reid when it came to choosing the next bachelor. So, what is drawing me in to this season? The hope that one of two things will happen: A deep, dark side of Jake will be revealed or viewers will get to see the alleged affair happening behind the scenes. Chances are neither of those things will happen, but I'm giving you three episodes to catch my attention, Jake. Please don't fail me now!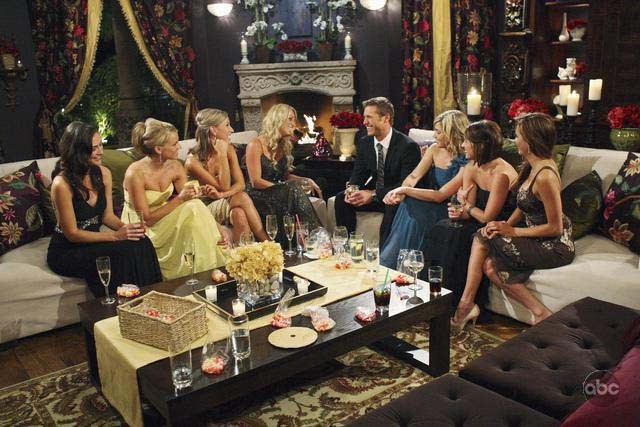 Image © ABC
"The Biggest Loser: Couples" - NBC - Tuesday, Jan. 5, 2009
It seems like just yesterday Danny Cahill was named the winner of "The Biggest Loser" season eight, but the show is back already, and I could not be more excited! I mean, aren't Jillian and Bob screaming at overweight people exactly what we need to motivate us to drop all those holiday pounds we recently put on? Season nine is a couple's season, and teams are made up of moms and daughters, husbands and wives, best friends and more. The shocker for the premiere episode will be the weigh in of the heaviest contestant the show has ever had. Every year I think they can't out do that phrase, and every year I sadly say they do. Tune in to find out who the contestant is, how much they actually weigh and the story that brought them to the ranch.
"People's Choice Awards" - CBS - Wednesday, Jan. 6, 2009
CBS will ring in the new year this week with the first award show of 2010. The "People's Choice Awards," hosted this year by Queen Latifah, gives viewers a chance to show their love to their favorite shows, actors, musical acts and more. The nominees are no surprise Taylor Swift, "Harry Potter and the Half Blood Prince," "Glee" and Taylor Lautner are among the hopefuls - but you will have to wait another couple of days to find out who takes home the top honors.
"Tailgate Takedown" - TLC - Wednesday, Jan. 6, 2009
I'm not really a big football fan, but I'll go to any game where there is tailgating. This week, the long-running tradition of cooking feasts in stadium parking lots will take to television with a competition series on TLC. Each week John Cahn, who the show calls the commissioner of tailgating, will visit a regular season or championship football game looking for the best of the best tailgaters. The winner will receive $1,000.
"The Best Thing I Ever Ate" - Food Network - Friday, Jan. 8, 2009
"The Best Thing I Ever Ate" is one of my favorite shows! The holiday episode that aired a few weeks ago was a nice tease, but I'm ready and excited for a new season to start. If you haven't seen the show before, and you are a foodie like I am, you need to check it out this Friday night. The show asks celebrity chefs like
Bobby Flay
, Duff Goldman, Guy Fieri and
Giada De Laurentiis
what the best thing they ever ate from a certain category is. First up for the season - hometown favorites.
Story by
Amanda Hamilton
Starpulse contributing writer