Top 5 To Watch April 19-25: 'Romantically Challenged,' 'Project Runway' & More

The hottest stars of country music kicked off our week with the American Country Music Awards, hosted by the beautiful and unbelievably talented Reba McEntire, but the real drama won't start until Tuesday when viewers are inundated with finale episodes, reunions, one of which will air live, and the merge that we've been waiting months to see!
"Romantically Challenged" – Monday, April 19, 2010 – ABC
Alyssa Milano returns to primetime this week with the premiere of ABC's new romantic comedy "Romantically Challenged." Milano stars as Rebecca Thomas, a recently divorced woman who hasn't been in the dating game for over 15 years and is finding it a little scary to get back out there. Helping Rebecca survive the shark-infested waters are her friends, played by Kyle Bornheimer and Josh Lawson, and her little sister, played by Lisa Thomas. I've seen a few clips from the show, and I have to say it looks like a winner. If you're a fan of shows like "How I Met Your Mother" and "The Big Bang Theory," get ready to add this to your weekly regimn because it is laugh-out-loud comedy at its best.
"16 and Pregnant" – Tuesday, April 20, 2010 – MTV
Oh, how I hate to say goodbye to another cast of MTV's hit reality show "16 and Pregnant," but the upside to saying goodbye is that, hopefully, we will be seeing these young couples and their adorable infants sometime soon on a new season of "Teen Mom." The second season of "16 and Pregnant" will end this Tuesday with the story of a girl who has been abandoned by her mother because of her pregnancy and is searching for a relationship with a father she has never known. Will he step in and help his little girl through the toughest thing she may ever go through? Or will the young mother be left to raise her new family alone?
"Millionaire Matchmaker" – Tuesday, April 20, 2010 – BRAVO
There just aren't enough live reunions out there, so thank you BRAVO for bringing us one! Granted, I really wish it was a "Real Housewives" reunion that was airing live, but I will take "Millionaire Matchmaker" to hold me over. The top-notch matchmaker herself Patti Stanger will join BRAVO host Andy Cohen for updates on season three matches, hilarious outtakes and never-before-seen moments and news on the upcoming fourth season of the show, which will feature Patti bringing her words of wisdom to the big apple.
"Survivor: Heroes vs. Villains" – Thursday, April 22, 2010 – CBS
The merge is here! I'm not sure who is more excited about this week's "Survivor" merge, viewers or the tribe members themselves. Last week was so over the top that I can't even begin to imagine the drama that will ensue when the two tribes are brought together and Russell and J.T. come face to face. It should be a showdown for "Survivor" history, and my gut feeling tells me that J.T. will not come out on top.
"Project Runway" – Thursday, April 22, 2010 – Lifetime
On Thursday, a season seven "Project Runway" winner will be crowned after presenting their designs at New York Fashion Week. The competition is down to Emilio, Seth Aaron and, after being Jay in a designer show down last week, Mila.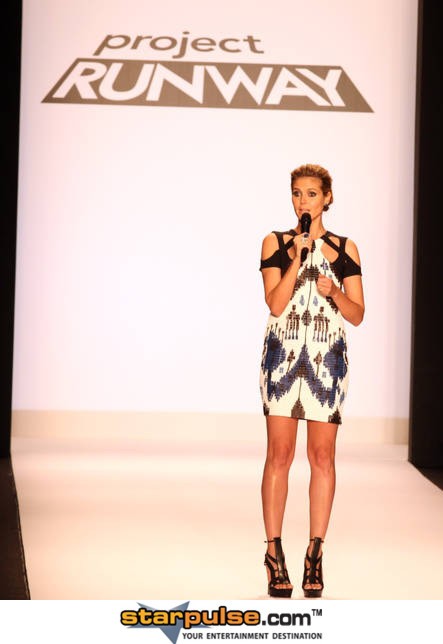 Story by Amanda Hamilton

Starpulse contributing writer