Top 5 Embarrassing Oscar Moments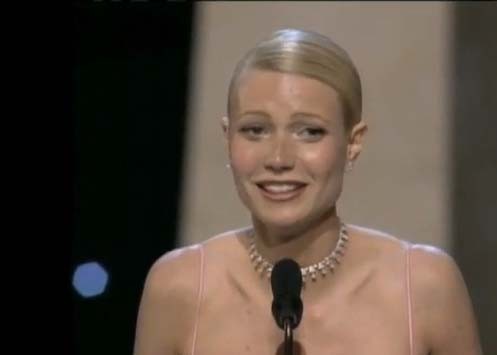 As the highest honor anyone in Hollywood can hope to receive, the night of the Academy Awards is always a classy, star-studded and suspenseful event to remember. But whether due to tense nerves, poor planning, big egos, or maybe just an overabundance of champagne, the Oscars not only award great talent, but produce some very memorable embarrassing moments. Here's the top five list, stretching all the way back from 1939!
James Cameron's Titanic Acceptance Speeches – 1998
After producer John Landau rattled off a long list of thanks when Titanic won best picture, Cameron asked the audience to join him in a moment of silence for those who perished in when the great ship sank. Immediately following that touching moment, he proclaims: "Now let's go party until dawn!"
Prior in the night, his speech for Best Director was fairly tame until this over-the-top, ego driven line left the audiences stunned: "I'm King of the World!" Criticized as in bad taste, Cameron defends his excitement that night: "Hey, come on. I'd just won best director – I was a happy camper! It wasn't meant to be literally: 'You all suck and I'm great.'" No matter what his intention, here's hoping his speech for a possible Avatar win this year is a little more thought out. If not, we might even hear: "I'm King of the World! And Pandora!"
Rob Lowe's Song and Dance with Snow White – 1989
Watch this clip if you dare. It's not only Rob Lowe's atrocious singing abilities that will leave you cringing (and wondering why nobody caught his tone-deafness in rehearsal!) This opening act is one of the most over-the-top campy and cheesy sequences ever caught on film: the tables sprout legs and start dancing, and the nails-on-chalkboard sound of Snow White's impossibly high and squeaky voice will leave you wondering how anyone in the audience at Grauman's Chinese theatre that night managed to stay in their seats instead of fleeing for the exit! It was so embarrassing, in fact, that 17 well-noted stars and producers, including Julie Andrews, Billy Wilder and Paul Newman, wrote and signed a letter to the Academy stating that it was "an embarrassment to both [the Oscars] and the entire picture industry." And to add insult to injury, and Disney later sued the Academy for using the Snow White character without permission. Ouch!
David Letterman hosting the Oscars - 1994
It was one cover-your-eyes embarrassing moment after the other onstage at the Oscars in 1994: from Letterman asking a clearly un-amused Tom Hanks to participate in an on-stage dog trick, to the infamous "Oprah, Uma, Uma, Oprah" introduction, the Academy must have been shaking their heads all night, wondering what possessed them to ask a self-deprecating late night personality to host the most prestigious awards ceremony in Hollywood. It's a common speculation that the reason Letterman bombed so badly is that he just didn't take it seriously. Who could blame him? He is a comedian after all! And, true to his fashion, Letterman even appeared by telecast in 1995 to poke fun at his hosting slip-up.
Gwyneth Paltrow's Best Actress Acceptance Speech - 1999
Looking stunning in her pale pink dress but shaking like leaf, Gwyneth accepted her Best Actress award for Shakespeare in Love and thanked everyone under the sun, including gushing to a confused-looking Meryl Streep that she felt undeserving of the award in her presence. After exhausting words and phrases like: "wonderful", "bottom of my heart" "the greatest", "miraculous", "beautiful", she managed, through tears, to state she "would not have been able to play this role had I not understood love of a tremendous magnitude", from her family. You can almost hear the collective eye-rolling in the audience. The camera then shot to Paltrow's mother, Blythe Danner, whose expression betrayed was one of concern and sympathy at her daughter's decidedly un-graceful moment of glory. In an interview with Women's Journal magazine in 2000, Paltrow confessed that the Oscar has been banished from her home, as its presence brought back memories of her embarrassingly blubbering blunder.
Olivia de Havilland: Sore Loser – 1939
Imagine the disappointment, as a nominee, to hear someone else's name called when you were positive it would be you on that stage. Now imagine there's a close-up camera in your face, just waiting for you to flinch and betray a hint of sadness, anger, or even tears. Olivia de Havilland, of Gone with the Wind, must be thankful she didn't have that worry in 1939. When Hattie McDaniel won Best Supporting Actress, de Havilland, who was also nominated, fled the room in tears. Rumor has it that the directors wife gave her a stern lecture about losing gracefully, and de Havilland later returned to congratulate her co-star. In a November 2004 edition of the Gainesville Sun, she recalls that night: "I decided of course there was no God. (Laughs) Well, I was only 22! I was able to keep my composure until it was all over and then one tear started down my cheek." At least she can be thankful that it didn't end up on YouTube.
Story by Melissa Liznick
Starpulse contributing writer