Top 5 AMA Moments: Katy Perry As A Geisha, Miley Cyrus' Odd Cat Performance, More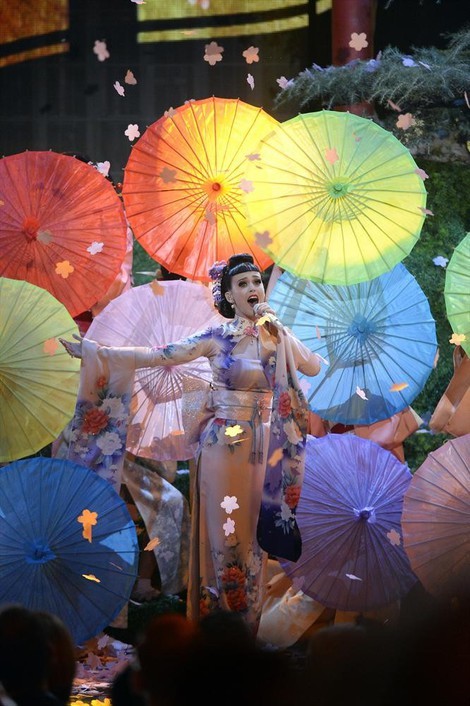 There were several ah-ha! moments at the American Music Awards (AMAs) on Sunday night. Katy Perry opened the awards show by singing her hit song "Unconditionally" as a Japanese Geisha.
The pop star channeled the best selling book "Memoirs of A Geisha" during her performance, which was extraordinarly colorful and included bright parasols and Asian dancers flitting around the stage as cherry blossoms dropped to the floor.
Perry wore a pale pink kimono covered in a flower print and polka dot socks. Her hair was plated in the traditional Japanese Geisha style.
She wasn't the only stand-out performance at the event. Check out the other top five moments...