Top 4 Memorable Imaginary Moments On Season Five Of 'The Good Wife'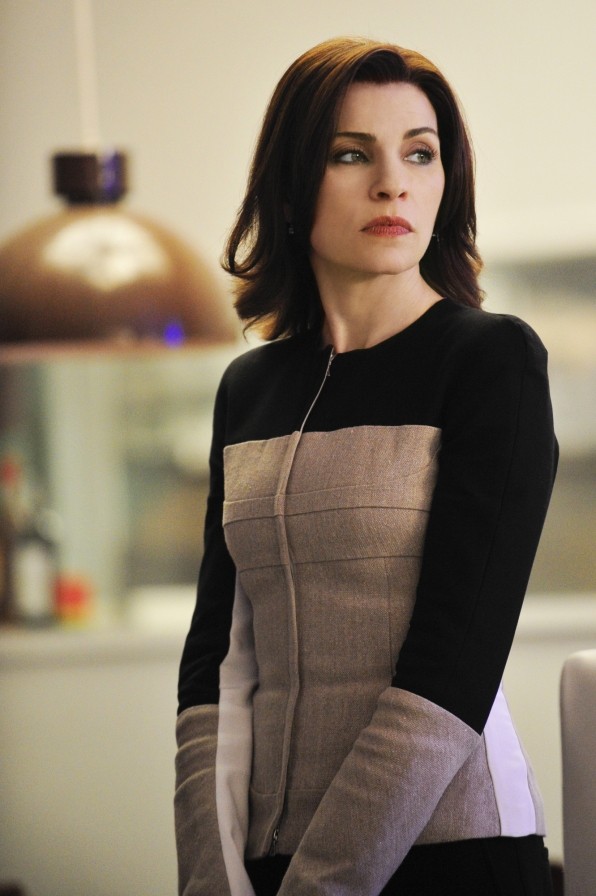 If there's ever a show's title that encompasses the overall series season it was 'The Good Wife's' "A Weird Year" label slapped on its season five finale. And boy, did it ever hold up. In an effort NOT to whip out the spoiler alert card, let's just say if the last few minutes made you gasp and scratch your head, viewers have been doing it all season. Specifically with the trippy mind games we watched Alicia and the late Will (still not over it) Gardner play out in their heads. Peep the videos and photos below for four of the most memorable imaginary moments on The Good Wife this season.
This is a powerful scene; in fact, I'd nominate it as the most engagingly raw scene of season 5. Will plays out his cross examination of Alicia on the stand in his head. But his flashback memories of their romantic trysts converging with his heartbreak produce a powerful interrogation sequence, in which Alicia stands accused of more than manipulating his client. Who else was on pins and needles watching this scene?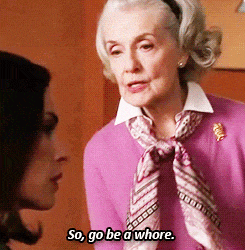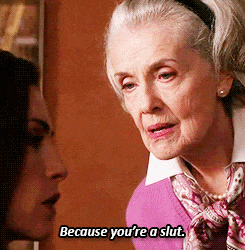 To illustrate Alicia's own guilt in possibly manipulating Will into offering her a job, she conjures up her No. 1 nemesis: her mother-in-law. In her flashback-turned-daydream Jackie admonishes Alicia for wearing an expensive and revealing dress to her job interview. I never thought I'd say this but dream Jackie is 100 times worse than real life Jackie.
Grab a hankie because this is hands down the most heartbreaking episode ender of season 5. Soon after learning of Will's death, Alicia goes on a wild goose chase to find out why he left her a voicemail. Unable to get a definite reason, she creates her own sob-worthy conclusion in her imagination.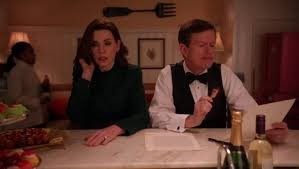 Creepy has returned and its form is Colin Sweeney. This time Alicia was at the scene of the crime, but still remained hazy on what she saw. So, she used her noggin to figure it out. Well, to at least informally interrogate Sweeney of his whereabouts during the murder. Dun Dun Dun.
I think we can all agree Alicia's imagination worked overtime this season. Did I miss any? What were your favorite imaginary moments from Season 5? Share them below.