Top 10 Most Ridiculous Celebrity Rumors of 2013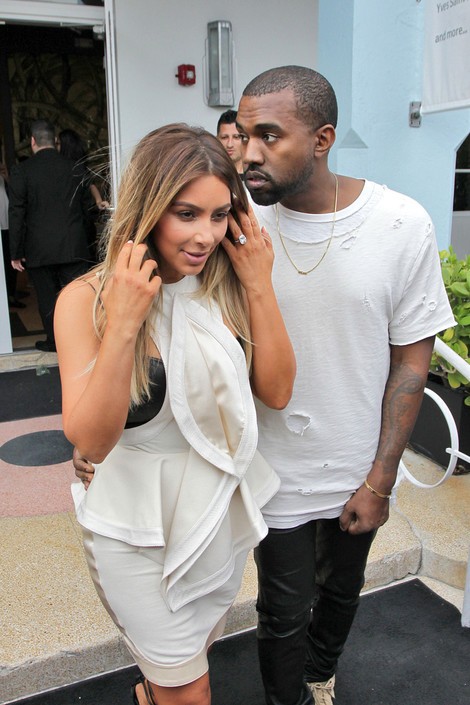 Being a celebrity has its ups and downs. You have the fame and fortune, the adoring fans and everything you could possible want – all the perks that come with being a star. But at the same time, you have to deal with gossip rags tabloids publishing crazy rumors about you and your relationships every day of your life. Maybe it's just a small price to pay for the glitz and the glam? Sometimes, though, the rumors are far too absurd for anyone to actually believe.
Let's take a look at the 10 most ridiculous celebrity rumors of the year:
Khloe Kardashian and Steve Martin are dating
Khloe Kardashian has been having an exceptionally difficult year. It was revealed on Keeping Up With The Kardashians that she had been hiding from her family for some time that her husband, Lamar Odom, had a serious drug addiction. When the news broke to the public, it nearly destroyed his career and tore her marriage apart. Now that Khloe has finally filed for divorce, she's been linked to a new guy nearly every other day (let the woman grieve!). The most bizarre beau? Steve Martin. Once the comedian caught wind of the rumor, he joked on Twitter that they were "just friends."
Brittany Murphy didn't die of Pneumonia…she was poisoned
The tragic death of Brittany Murphy in 2009 was shocking for everyone to digest, particularly because the starlet was so very young when she passed. Murphy had publicly struggled with drug abuse, but her death was ruled to be the result of pneumonia. Her passing became stranger when her husband died of the same causes just six months later. Flash forward four years later to the present day, when Brittany's estranged father has brought the actress' death back into the spotlight – because he believes she was actually murdered. After testing hair samples that her father happened to have kept around (????), a forensic lab concluded that Brittany and her husband had not been poisoned after all – this case was closed.
Kris Jenner was dating 'Bachelor' Ben Flajnik
As soon as Kardashians matriarch Kris Jenner announced her separation from husband Bruce, rumors began swirling about whom she would hook up with next. What nobody saw coming was that she would be linked to the former Bachelor star, 31-year-old Ben Flajnik. The idea of their coupling began after he appeared on her short-lived talk show back in July; the two were then seen hanging out together at the beach while Kris donned a bikini – not shabby for someone nearing 60. But what the tabloids fail to mention is that the two have a mutual close friend in Girls Gone Wild helmer Joe Francis – and nothing romantic.
Beyoncé and Jay-Z split
Why do people hate true love? Do they not want to see what real happiness looks like, because I'm pretty sure I would be most happy hanging out on a yacht in Ibiza with my husband all the time like Jay-Z and Beyoncé do when they're both not out there making beautiful music that make the world sing. Every year, there's a nasty rumor regarding Beyoncé's personal life, and 2013 was no exception. Last year, it was that her daughter was conceived via surrogate and that her baby bump was a fake. This year, it's that the stress of motherhood and their conflicting world tours mean they're heading for a divorce (and if it's not a divorce, it's that she's pregnant again). Clearly, the two have not separated and didn't really have time to address the rumors – given Beyoncé's secret album that she's been working on for God knows how long.
Rihanna cancelled tour dates because she was pregnant with Chris Brown's baby
Whoa, can't a lady take a personal health day or two without getting accused of being pregnant? When Rihanna was forced to cancel four of her tour dates back in April, and after she was spotted leaving a medical center the tabloids jumped on the possibility that she could be a mom-to-be. Especially since she was still in a grey-area on again, off again relationship with World's Worst Person Chris Brown, who would presumably be the father of the child – what could be better tabloid fodder than that? Thankfully, the news wasn't true and she was back on the tour after no time at all.