Top 10 Celebrity Twitterers You Should Check Out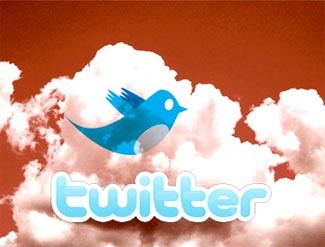 What is Twitter and why does everyone seem to talk about it these days? Well Twitter is a social networking device where you register an account and update in 140 words or less what's on your mind. This can be commentary on life, media, politics, movies, food, or responding to people who start to 'follow' you. This website has become a national hit, leading its name to be plastered everywhere and people constantly using their phone to send 'tweets.' A lot of the credit (or blame) can be placed on the shoulder of the various celebrities who embraced Twitter and love to give their fans insight into their private lives. Here's a look at the top ten celebrity twitterers you should check out, but there are many more to read and laugh with!

1. Ashton Kutcher
-
http://twitter.com/aplusk
The man who beat CNN to the greatest number of Twitter followers, Ashton Kutcher is famous for several movie roles, for starring on
That 70s Show
, and the big prankster behind MTV's Punk'd. It can be argued he is one of the driving forces of Twitter's popularity due to his constant posting and adding pictures, videos, and updates from his home and movie sets. He's also well known for responding pleasantly from time to time with his 1 million fans ... or at least attempting! His posts can be silly, witty, or just links to websites he likes. Common example of a post: "I feel like my lap top time is infringing on my hang out it the garage time."

2. Stephen Fry
- http://twitter.com/stephenfry
British comedy lovers might know Stephen best from A Bit of Fry and Laurie with
Hugh Laurie
, or perhaps his role in Blackadder or as the starring character in the movie Wilde. He's an actor, comedian, and author. His dry wit translates well to the fast world of Twitter, as his 500,000 plus followers can tell you. Like Kutcher, Fry will respond directly to his followers and even inspire conversation amongst them for genuine feedback to his work. A typical post of his is: "...this being awards for the people who actually make the programmes and films the press are naturally less interested."

3. Britney Spears
- http://twitter.com/britneyspears
Britney's Twitter caused a somewhat tense time for Twitter fans when they realized she was not regularly updating all by her lonesome. Since then, they have made it clear who is updating, whether it is Britney herself or her manager and helpers. The Pop Queen is about as enthusiastic and bubbly as one might expect, but most of the Twitter serves to inform the public about what she is doing and about her career. Still for fans who want to know what Brit's up to all the time, this is a great place to keep in mind. Sample post: "Nothing better than a day at the beach with my family! -Britney. "

4. Lance Armstrong
- http://twitter.com/lancearmstrong
You would think that the 7-time Tour de France winner and cancer survivor might be too busy/active to update his twitter several times a day, but you would be wrong. Lance is enthusiastic about letting his nearly 900,000 followers know about his day and his upcoming races. The one problem with following Lance Armstrong is how exhausted you'll feel just knowing how much that man does in an average day. Sample post: "St12 TT done. How hard was that?!? It was as epic as I thought. I felt pretty good and consistent. Just missed the top 10 but considering..."

5.Shaquille O'Neal
- http://twitter.com/THE_REAL_SHAQ
Unless his title doesn't prove it to you, this is the real Shaquille O'Neal, aka one of the most well known NBA basketball players in the world. Shaq has won four NBA championships, including one just in 2006. He's seen often as a very personable interviewee and spokesman for the sport, and that translates well to his Twitter account. For a man with over a million followers, he replies to fans a little too much for comfort, which means he'll fill your follow list with about a dozen posts just chatting with fans. If you're one of those people he replies to, though, it's totally worth it. Sample post: "Learn something new every day I just learned that burt reynolds is a fla state college football legend Wow."

6. Ellen Degeneres/The Ellen Show
- http://twitter.com/theellenshow
Alright, so mainly this Twitter is about the show itself and less from Ellen directly, but if anyone watches her show they know that she updates live from the set. Every day she psyches people up for whoever is on the show, and often gives away prizes or makes contests out of her Twitter account. Just the other day she stated on her Twitter that the first person to reply with the correct answer to a trivia question got a thousand dollars. And they did! If nothing else, following the Twitter could lead to fabulous prizes, but beyond that it's fun because Ellen is fun. Sample post: "I was right again: Kris Allen won "American Idol"! I told y'all it was going to be either Kris or Adam! I just knew it!"

7. Jimmy Fallon
- http://twitter.com/jimmyfallon
Jimmy Fallon's start as the new host of
Late Night with Jimmy Fallon
has been a little shaky, but his welcome in the Twitter world is much more genuine. He loves to ask his million plus viewers advice on guests he should have or shticks to try out. He asked his followers to send graduation photos and used them on the show, and said he was going to try other tests like that in the future. He was also very grateful for all the condolences sent his way when he showed a picture of his murdered iPhone. Sample post: "Playing beer pong tonight with Ivanka.so far I'm 0-2."

8. John Cleese
- http://twitter.com/johncleese
Immediately upon seeing his photo icon you know that John Cleese is a funny man, even without knowing he is one of the brilliant minds behind Monty Python and Fawlty Towers. Let's not forget his roles in two James Bond films and
A Fish Called Wanda
, plus two
Harry Potter
movies as Nearly Headless Nick. The topics on his Twittery can vary, either from football to food choices to straight out odd gibberish. Sometimes he'll just put a pithy quick sentence that will make you scratch your head and smile quizzically. In any case, his updates are an easy way to brighten up your day. Sample post: "I forgot to recharge myself overnight. I may not be able to contin" or "Weighing up minty plenitude against tongue-cavorting freshness." (He's just so funny!)

9. John Mayer
- http://twitter.com/johncmayer
Love him or hate him, John Mayer is a very successful musician with an interest in stand-up comedy and several published articles for magazines. He's also a serious philanthropist and does not hold back his political beliefs in interviews nor on his Twitter. Much of his Tweets involve humorous little comments about his day to day life or responding to other celebrities, but he links to news reports and encourages charity work regularly. Sample post: "My laptop is so hot, a window appeared on screen saying 'Please insert panini and click 'OK.''"

10. Demi Moore
- http://twitter.com/mrskutcher
Demi started out being a little quieter with her Twitter than her husband Ashton. It helped that she went under the name Mrs Kutcher rather than her well-recognized name, but eventually fans caught on. Demi tends to be a very positive poster, often sending links to things she finds uplifting or nice, and encouraging the followers to be grateful for their life. She responds directly to fans all the time and especially loves comments regarding her daughter Rumer's (Twitter name: TheRue) rising star. Sample post: "I appreciate all the positive insights & completly agree. We all have pain & insecurities but putting others down will never provide relief.."
Story by
Chelsea 'Dee' Doyle
Starpulse contributing writer