Top 10 Celebrity Twitter Feuds of All Time
LeAnn Rimes vs. Brandi Glanville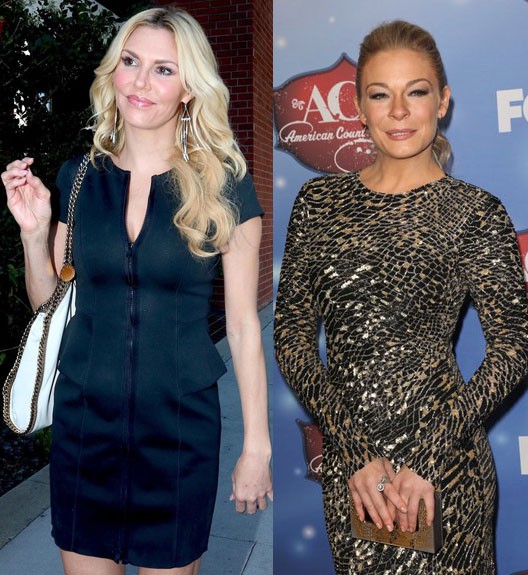 Once upon a time, Brandi Glanville was happily(?) married to C-list actor Eddie Cibrian and LeAnn Rimes was also married to someone nobody remembers.
Their worlds would collide when LeAnn and Eddie starred in a terrible TV movie together…and started an affair that ripped their marriages apart. With LeAnn and Eddie now married, the war of words between the new Mrs. Cibrian and the feistiest Real Housewife of Beverly Hills star continues to this day over Twitter.
It's not as if they're saying anything of importance though – the biggest jabs have been over LeAnn cheating (duh) and Brandi being crazy (double duh).
Winner: Neither, this will continue forever.