There are so many articles and pictures on Celebrity MILFS (Moms I'd Like To F---). Rarely do you see features on celebrity GILFS (Grandmas I'd Like To F---). It's time to put the spotlight on some of hollywood's hottest grannies. The criteria for being a celebrity GILF is a female celebrity who is actually a grandmother. That means celebrities like Sharon Stone and Melanie Griffin don't qualify for this list.
Check out the top ten Celebrity GILFS (Note: These aren't your typical grandmas), and tell us if we missed anyone!
10. Sophia Loren

If you're wondering why Sophia Loren is on this list, take a look back at her pictures from 40 years ago and you'll realize why she's a top ten celebrity gilf. Sophia Loren was an international star and sex symbol during the 50s and 60s. She won the Academy Award for Best Actress in 1960. She recently returned to the big screen after choosing to focus on jewelry and cosmetics for many years. At 74, Loren maintains her sex appeal by dressing up and looking like a supermodel. Let's see if she maintains that sex appeal when she's 100.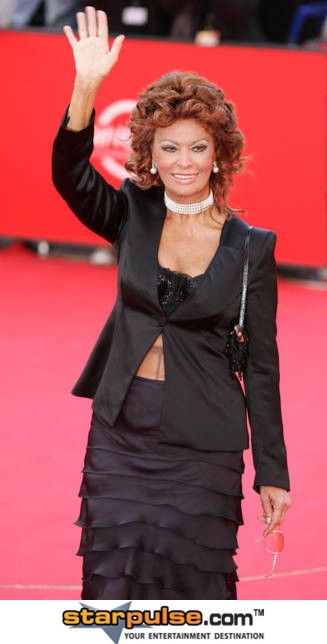 Image © PR Photos