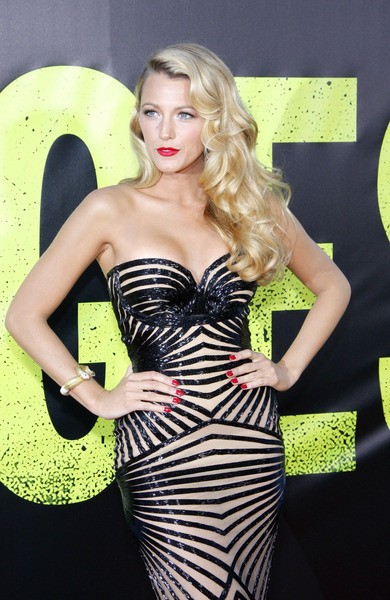 Admit it, ladies - you've thought about going blonde (if you haven't already). There's something about golden colored locks that's striking and sexy. Even stars such as Rihanna and Olivia Wilde have eschewed their brown hair for lighter tones.
There are several ladies who are naturally towheaded (or nearly so), that we want to salute on our list of "Top 10 Celebrity Blondes."
"Gossip Girl" star Blake Lively is on our list for her gorgeous wavy locks, which she alternates between pinning up in braids to trailing down over her shoulders. In the photo above she even looks like old-time screen siren Veronica Lake.
Other blondies on our list include actress Reese Witherspoon, model Bar Refaeli, and singer Taylor Swift. Check 'em out...