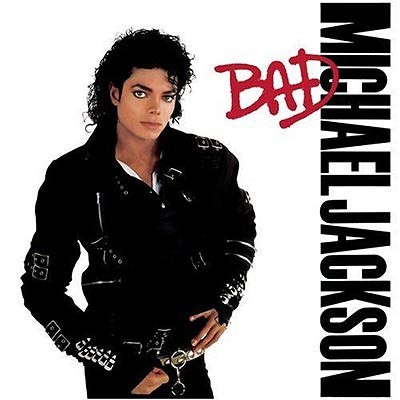 When I first comprised this list, I had all the usual suspects: Thriller, Closer, Daydream Nation, Purple Rain - you know, the albums you see on every other top 10 list for the 80s.
I got about four or five albums when something told me to go back and actually listen to "Thriller" again, from start to finish. Then I listened to Bad¸ Michael Jackson's follow-up, and it became clear that record sales alone doesn't make an album the greatest. Don't believe me? How do you feel about Britney Spears' Oops...I Did it Again - no? You sure? All righty, then.

Yes, sometimes albums are great because everyone in the western world owns it, but sometimes too albums are great because of the musical (and sometimes non-musical) influences it spawns. So with that in mind, here is my real list of the 10 greatest albums of the 80s:




10. Straight Outta Compton, N.W.A. - It's sort of a toss up between this and It Takes a Nation of Millions to Hold Us Back by Public Enemy, but we'll take "Straight Outta Compton" for the massive earthquake it caused when it came out of Southern California. You know something is great when it has everyone, from kids at the playground, to parents at PTA meetings, to the government and FBI, talking about it.

Before I realized that my mother was a liberal, I figured that N.W.A. were like drugs or porn - you absolutely could not have it in the house. Kids all across America were getting grounded, spanked, beaten even for simply being in possession of this record. The big warning to parents by the fear-crazed media that this was the most dangerous group in America led to all kinds of bans and censors, and "Straight Outta Compton" gave us so many things - the gangster rap phenomenon, Ice Cube and Dr. Dre - and we haven't even gotten to the music yet! "Straight Outta Compton" and "Express Yourself" are still classic cuts, and no song in the history of recorded music has ever straight up punked the powers that be more than "F--- tha Police."

But the great thing about "Compton" is that even with all that, it still doesn't even begin to include the true economic ramifications that this album brought to our society. Starter caps, bandanas, baggy jeans ... hip hop culture became a hip hop economy when every other rapper dreamer decided to start their own mom-n-pop rap label and every kid Right of south Central Los Angeles wanted to look like their new dark heroes. A rap album financed on drug money was then turned around and bought up on stashed lunch money. The proper word is juggernaut - it's an economy that has since gone global, and much of that credit can be given to this album. I was 10 years old when I got caught smuggling that tape into my house by my mother, but she was so curious about all the hoopla surrounding gangster rap that she eagerly listened to it with me. She probably wasn't alone.



9. The Queen is Dead, Smiths - The Smiths are probably that unlikely band in the class of The Beatles, Bob Dylan, Jimi Hendrix, and maybe U2 where kids decades later discover something they like of the artist and feel as though they have to go back and cop the entire collection of works. I say this because when mentioning the greatest bands of all time, this should be one of the measuring points. I don't know how many times The Smiths would show up on such lists, but I do know that anyone who is anyone who calls him or herself a true fan of indie rock will own "The Queen is Dead." It's sort of their cornerstone album by which everything else they've ever done (including Morrissey's solo work by expansion) can be measured.



8. Sign o the Times, Prince - In every decade of the popular music era, one artist releases a double album that transcends the rules of the conventional LP and gets universally hailed as a masterpiece. In the 60s there was The White Album, in the 70s there was The Wall, and in the 90s there was Mellon Collie and the Infinite Sadness. But the 80s belonged to Prince, and he blessed us with "Sign o the Times."

Never mind "Purple Rain," the album that sold 20 million units, won three Grammies and an Oscar, and never mind that it's the album everyone mentions if you ask them which Prince album was the greatest. "Sign o the Times" was released three years after "Purple Rain," after he fired The Revolution, his band of longstanding, and after his record label had already rejected his proposal to release a triple album and then a double album with a slightly different feel.

Some might say that this record was actually thrown together out of spite, a treaty between an artist feeling suppressed and an label pulling teeth. But as they say on the streets, 'facts is facts', and facts is that Prince not only played damn near all the instruments himself, he also played rock ("U Got the Look"), R&B ("Adore"), pop ("Strange Relationship") a little gospel ("The Cross"), and a little pretty ("Starfish and Coffee"), then strung them suckers together and somehow made them fit. Everybody knows Prince is a musical genius, but had it not been for traditional record contracts and (common business sense on the side of his label), he very well could've emerged as the next great musical superhero, after The Beatles' great run of the 60s, Stevie Wonder's streak of the 70s and Jackson's beatdown with the "Thriller" era.



7. The Joshua Tree, U2 - The guitars chime in on the opening of "Where the Streets Have No Name" and it's official: we've never heard rock quite like this. I suspect that U2 were secretly trying to set themselves apart from the INXS's and R.E.M.'s of the world, but in actuality they had been on that path for years. On their previous effort they made "Bad," a prototype stadium anthem, and "Pride (In the Name of Love)," the real anthem, figured out what worked and turned that into one brilliant rock album. Before "The Joshua Tree" U2 were just a post-punk band from Ireland, trying to stay afloat and produce a sound that actually meant something. After "The Joshua Tree" they were the biggest band in the world, trying to stay relevant in an era of self parody and a time when nobody knew if rock would survive the invasions of hip hop and techno. Consider this their golden age.

6. Top Gun (Soundtrack), Various Artists - The top three soundtracks of the 80s were probably "Purple Rain," Dirty Dancing, and "Top Gun" - in some order like that. Though "Dirty Dancing" might have boasted the most quintessential 80's song in a soundtrack from this decade - the ridiculously romantic "(I've Had) The Time of My Life", the soundtrack for "Top Gun" was as top to bottom with action as the film itself. You can't put a girl in front of a bunch of guys singing "You've Lost That Loving Feeling" acapella and expect her not to blush. It can't be done.