Too Real?: 'The Real Housewives Of Beverly Hills' React To Tragedy
When watching guilty-pleasure reality shows, like one of Bravo's many installments of The Real Housewives, one expects to find the relatable truth in the mundane and wildly absurd—a housewife attempting to gracefully mount a camel "Sex And The City 2" style in designer duds; a deliciously inappropriate cat-fight at a charity event; wives eagerly trying to steal the spotlight from another.  Such "reality" is coveted and probably even manufactured by producers and stars, who understand that drama and hilarity equals airtime and fame. 
No one could anticipate the tragedy that rocked the Bravo family when Russell Armstrong, the estranged husband "The Real Housewives Of Beverly Hills'" star Taylor Armstrong, committed suicide on Aug. 15.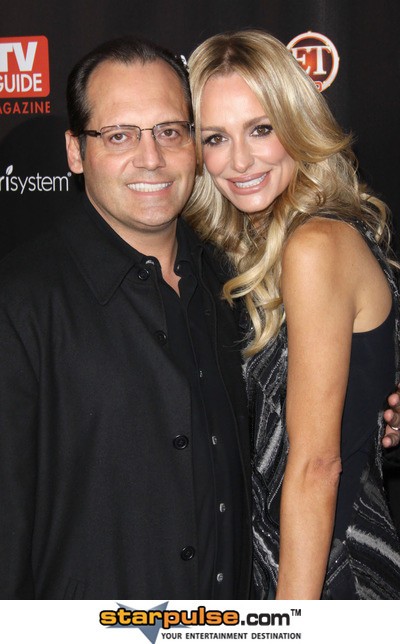 People.com reports that Russell indeed was under a tremendous amount of strain in the weeks before his death, and felt that the upcoming season of Housewives would "crucify" him as Taylor had not only filed for divorce in July and confessed that Russell was allegedly verbally and physically abusive, but he was also dealing with financial issues, including a $1.5 million lawsuit.
In the aftermath, critics have called for the current season of the glitzy Bravo show—that details the decadent lives child actresses Kim and Kyle Richards, Camille Grammer, actress-turned-restaurateur Lisa Vanderpump and businesswoman Adrienne Maloof (her family owns the Sacramento Kings and the Palms Casino Resort in Las Vegas)—to be cancelled.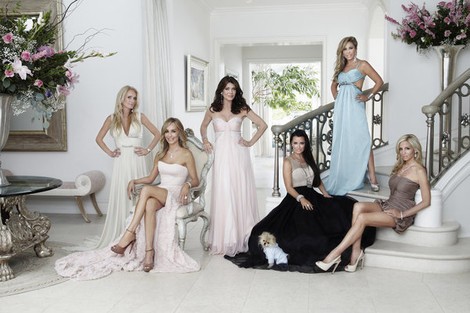 My inner journalist feels that Russell Armstrong, however troubled, entered into production with the understanding that his personal life, marital problems included, would be filmed, discussed and even mocked as water-cooler conversation and even fodder for late-night talk show hosts.  He also had the resources to seek help if he truly needed it.  
Conversely, I can't imagine how Russell's family and children (he left behind a five-year-old daughter with Taylor and two sons from a previous relationship) would deal with the catastrophic loss and the public scrutiny that comes with it.  Also, the network also has to consider that airing segments that depict Taylor's struggles with her husband would seem opportunistic and exploitative.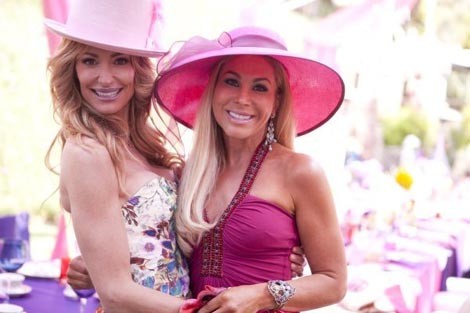 Bravo wisely decided to re-edit the entire season, presumably lessening the Taylor-Russell segments, and will be working with the Entertainment Industries Council (EIC) to raise awareness about suicide prevention with PSAs to air on the network and with more information available on Bravotv.com. 
After watching the premiere of "The Real Housewives Of Beverly Hills," I felt that the horrific situation couldn't have been handled better.  In the opening minutes of the show, all the women (except for Taylor) and their husbands gathered at Adrienne's house—not on a lively set with Watch What Happens Live host Andy Cohen as I expected—to discuss what happened and to support each other.  Tears were shed, guilt was shared, and it showed everyone honestly and painfully attempting to make sense of the horrible event.  The interview ended with a flushed and emotional Kyle Richards saying, "Life goes on—it has to…" and the show did just that.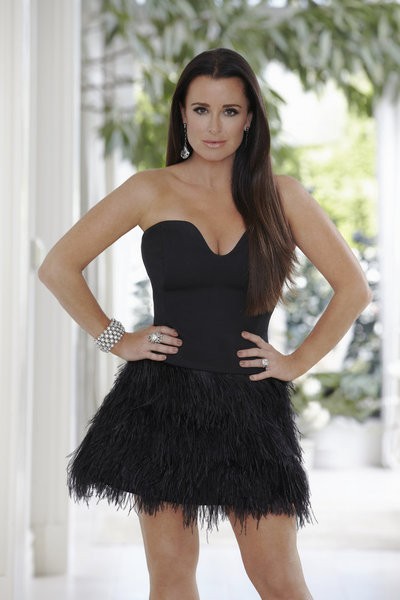 The remainder of the episode primarily and tediously focused on a dinner party held in Adrienne's marble-drenched estate to celebrate Camille's guest turn on the ill-fated CBS sitcom, "Sh*t My Dad Says."  Adrienne and Paul bickered more nastily than usual.  Flightly Kim beat her sister with an olive branch, which was definitely some kind of metaphor in action (as the sisters hadn't truly recovered from last season's intense fight).  Taylor admitted to being "fragile" while going to therapy with her husband, and broke down when Mr. Vanderpump suggested that counseling would make him feel "weak."  This remark was discussed with typical reality show nauseum, and I found myself wishing I could chow down on the gourmet fare Camille was pretending to eat or maybe steal Adrienne's priceless china so I could finance a new and better life (one gold-frosted water glass cost more than my monthly car payment).  These scenes pointedly showed that Russell was indeed seeking therapy, that he and Taylor were fighting for their marriage. 
But it also laid the groundwork for issues that would probably be the primary focus of the season for the other housewives: territorial Lisa's jealousy over Taylor's growing bond with Kyle, Kim and Kyle's tumultuous sisterhood, and how weirdly attached Lisa and Ken are to their pet, Giggy.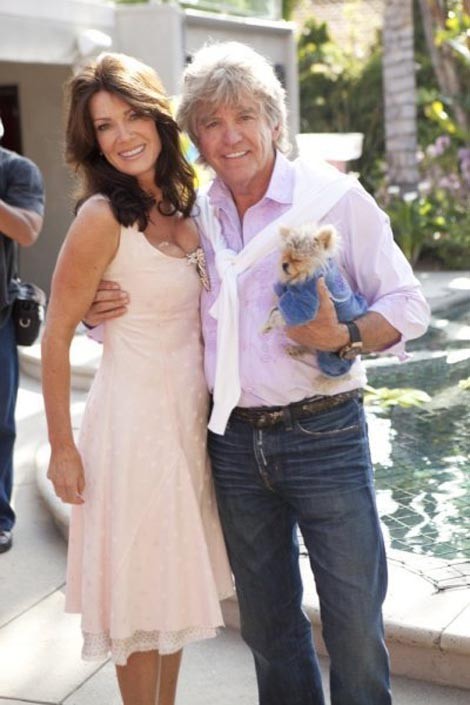 Ultimately, I applaud Bravo airing it, despite the tragedy of Russell's death, because this superficial reality show about the trials of living a pampered life in Beverly Hills was put in the unique situation of being something more, of candidly illustrating the loss that follows suicide, how the grief ripples through family and friends.  Maybe "The Real Housewives Of Beverly Hills" can do all that with cat-fights, couture, and caviar, too. 
What did you think about the premiere?  Hit up the comments section to share your thoughts.