Too Hot For Daytime: Israel Bans 'Sexual' Bar Refaeli Muppet Commercial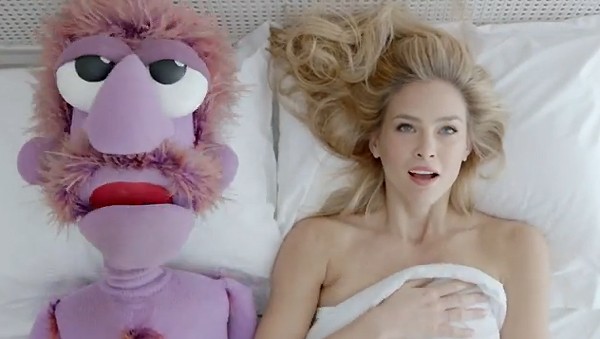 Daytime viewers in Israel won't see a new commercial that stars model Bar Refaeli and a muppet because TV watchdogs believe the ad contains "too many sexual insinuations."
The 54-second commercial for Hoodies begins with puppet Red Orbach and Refaeli lying in bed after a sexual encounter. Orbach is known in the country as the member of an all-puppet rock group named Red Band.
The ad focuses on Orbach's sexual fantasies, which include several Refaelis washing his car, playing strip poker and having sex with him.
Censors from the governmental organization The Second Authority for Television and Radio deemed the ad too risky for daytime viewers and banned it from airing prior to 10 p.m.
Last month the model shared some make-up free photos on Instagram while vacationing in Thailand, proving that she's a natural beauty.