Tony Stark Crashes His Own Party In First 'Iron Man 2' Clip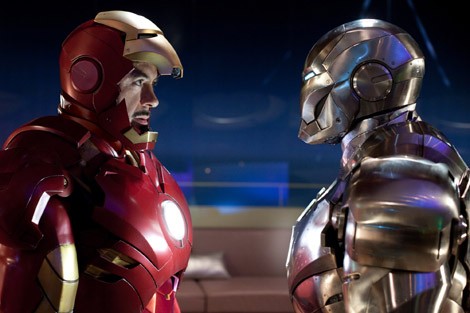 Tony Stark certainly knows how to make an entrance. After unveiling that he was the man behind the Iron Man mask in the first movie, Tony is keen to show off his invention at the Stark Expo - so he crashes the stage as Iron Man.
As the clip shows, Iron Man has become something of a cultural phenomenon. There are dancers in Iron Man costumes and people in the crowd hold up Iron Man merchandise. And of course, AC/DC is blasting through the speakers.
Iron Man 2 is due in theaters May 7 and stars Robert Downey Jr., Don Cheadle, Scarlett Johansson, Gwyneth Paltrow, Sam Rockell, and Mickey Rourke.