Tony Romo And Jessica Simpson: Love Or Lust?

Jessica Simpson
may be blonde and have big breasts, but apparently she is one needy girl! So needy that she may be too much for any guy to handle. She's only 28 and she's already been divorced! Good looks can only get you so far, right? There have been many speculations that her current boyfriend, Dallas Cowboys quarterback
Tony Romo
, may only be putting up with her antics for the amazing sex the couple has. It has also been rumored that she may only be putting up with him for his fame.
Recently, Jessica hasn't had all the luck in the world regarding her career. Her 2006 album,
A Public Affair
, flopped fast. She tried to act in a few movies like
Blonde Ambition
, which bombed. And was reportedly dumped by
John Mayer
. Her appearances in the press have not been very happy ones lately. Could Jessica be using Tony to boost her well-being and regain her "country roots" before the drop of her new country album, "Do You Know" due to be released in September 2008? Or is she such a needy girlfriend that's so obsessed with him that she can't let him go?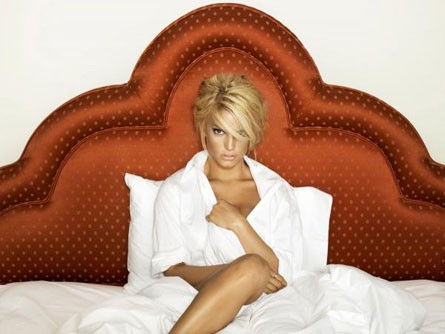 Not only does Tony have to deal with Jessica's issues, but her dad, Joe Simpson, has an overbearing nature and seems to be pushing this relationship further than Tony can handle! It may be too much for this relationship to withstand! According to
Us Weekly
magazine, Tony told Jessica that the relationship was over if her father didn't stay out of it. And when the couple broke up before her sister
Ashlee's
wedding, Joe reportedly called Tony and pleaded with him to take her back. Who needs that baggage in a relationship?
The couple, who started officially dating in November 2007 when he spent Thanksgiving with her family, have already broken up and gotten back together a few times. They first broke up in January 2008 and then again before Jessica's sister Ashlee's wedding in May. Most recently, Jessica met Tony's parents for dinner at an Olive Garden in Wisconsin looking like a couple again.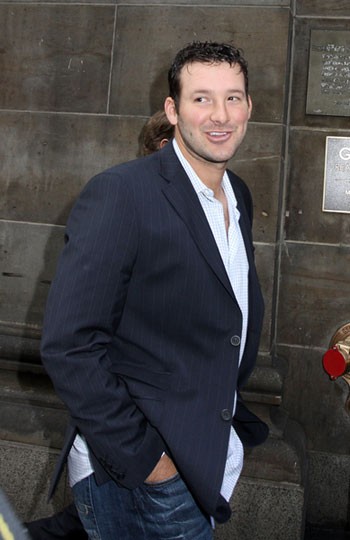 Judging from past relationships, Tony likes to keep things on the down low. His "relationship" with
Carrie Underwood
was very private, and they even dismiss the rumors insisting they were only friends. While Jessica on the other hand likes public displays of affection and parading her boys around town. She has always seemed to be very needy and dependent on her other half as shown on
Newlyweds
when she was married to
Nick Lachey
. Even when she was dating John Mayer, it seemed as though she was way more into him than he was her. It may upset her that her ex-husband Nick seems very content and happy in his relationship with
Vanessa Minnillo
that she is trying desperately to make her relationship with Tony work. Only time will tell.
Related Articles:
-
Hottest Reality TV Show Hosts
-
Our Favorite Canadian Actors
-
Embarrassing Celebrity Moments Caught on Tape
Story by
Erin Demchak
Starpulse contributing writer
Latest Video News:

-
Robin Talks Batman "The Dark Knight"
-
Borat Strikes Again, Kim K Gets TP'd & Juliette Lewis' Comeback!
-
Christy Brinkley Settlement
-
Matthew McConaughey's Baby Boy
-
"Dark Knight" Co-stars Discuss Heath Ledger's performance