Tony Parker Recovering From Eye Surgery; Sues Nightclub For $20 Million Over Chris Brown & Drake Brawl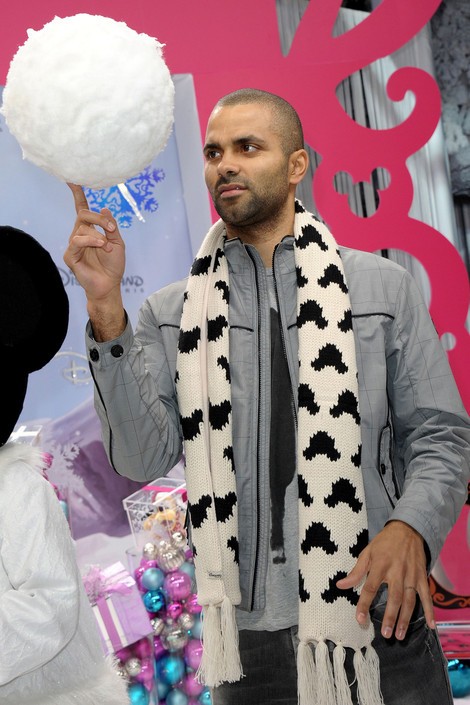 Basketball star Tony Parker is recovering from eye surgery in Paris to repair a corneal laceration that he sustained in last week's bar brawl involving rappers Chris Brown, Drake and their entourages.

According to Parker, during the brawl the two sides "started throwing bottles everywhere," resulting with a shard of glass landing in his eye. The San Antonio Spurs star said that at first he felt fine, but decided to have it checked shortly after he arrived in Paris to work out with the French national basketball team ahead of the London Summer Olympics, which begin late next month.

Parker filed a $20 million lawsuit against New York City nightclub W.i.P., where the incident occurred; accusing the owners of being negligent for allowing the two rappers - who have a history of conflict - into the club at the same time, and for overserving liquor to several of the "intoxicated" patrons involved in the brawl.

According to a report in the New York Post, the lawsuit says, "The defendants were reckless, careless and negligent in permitting Drake's entourage and Brown's entourage to be in the club at the same time despite known tension between the two."

Both rappers have dated singer Rihanna, and words exchanged over by the two reportedly set off the fight.

Parker's lawyer, David Jaroslawicz, said, "She's been known, like Helen of Troy, to cause trouble."

Parker's role on the French team remains questionable after the injury, as he's expected to need at least a week to recover. He's currently wearing a special contact lens to aid in the healing process.

"I'll be missing the start of the French team," Parker says, "because I can't do anything for a week except keep the lens in and then take drops."

"We hope and expect he will be able to play, but that is between him and his doctor," one of his attorneys told E! News.