Tony Lucca Dishes On 'With The Whole World Watching' Tour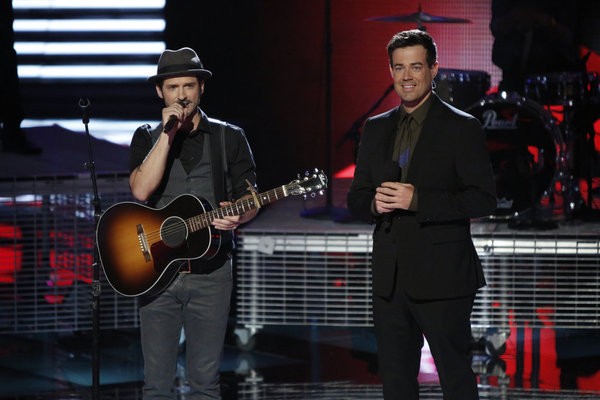 You can't keep a good man off the stage. Tony Lucca is currently in the middle of his second headlining tour in two years, enjoying the release of his fantastic new EP, and opening for Maroon 5 and Kelly Clarkson on select dates of the Honda Civic Tour. That busy schedule hasn't changed that Tony is still one of the coolest guys in the music business. BFTV snagged a few minutes with him on Saturday to chat about the 'With The Whole World Watching' tour.
"It's always good to get back out with new tunes," he told us. "Last fall we went out, and being that I basically went the whole year last year without recording, I didn't have anything new except songs from [The Voice]. To come back this time with new originals, it makes it special."
The tour takes its name from Tony's EP, which was released on July 16. As previously teased, it reflects more of the sound that Tony found through his live show performances during season two of the hit NBC series. It has that same level of energy, with catchy first single "Never Gonna Let You Go" being the earworm of the summer, and "Never In A Million" serving as a nice anthem for anyone who's ever been in a bad relationship. These are songs that will put a smile on your face without a doubt.
If you haven't listened to the new music yet, here's Tony's performance of lead single "Never Gonna Let You Go" from this past season of The Voice.
Tony did tell us on a few occasions that this release would be a departure for him, so now that it's out, is he happy that he made the break? "I definitely got the reaction I was hoping to get and in some cases, the reaction I pretty much anticipated," he explained. "By and large, folks were really quick to embrace the new music. Creatively, I think we nailed it. I feel really proud of the record. As far as me venturing into a more mainstream sound, I think we accomplished that with flying colors. I think it's still me. It's not for everybody and I knew that going into it."