Tony Goldwyn's Wife Hates His 'Scandal' Sex Scenes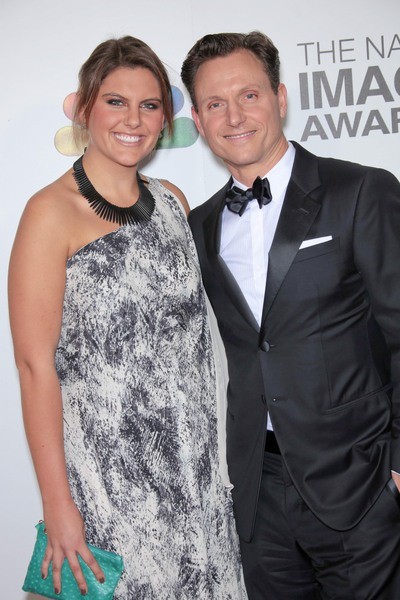 Scandal star Tony Goldwyn can't count on his wife to add to his show's ratings - because she hates his sexy love scenes with co-star Kerry Washington.
Goldwyn plays U.S. President Fitzgerald Grant in the hit show, and his character is in a steamy affair with Washington's character Olivia Pope. Goldwyn's wife, Jane Musky, has been discouraged to watch the show due to the on-screen physicality of the characters' romance.
On Watch What Happens Live, Tony said, "It's a problem... (But) the honest answer is, my wife doesn't watch it. She watched the pilot and thought it was great, but... I don't encourage (her to watch it because of the sex scenes)."
Despite that, Tony's daughters love the show - although they tease him about his sex scenes. "My two girls think it's hilarious. Disgusting and hilarious. So they send me all kinds of rude texts (about the show)."
Tony also said, "The most embarrassing one for me was when I had to direct my own sex scene," explaining how he had to move Kerry into the positions he wanted for the shot.