Tony Goldwyn Takes Us Inside 'The Divide'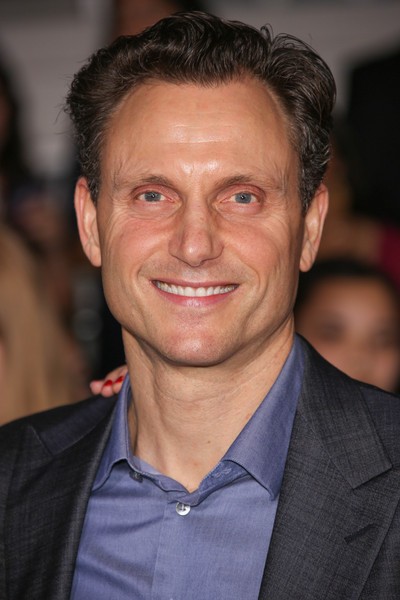 It's no wonder that Tony Goldwyn has co-created a TV series. Over his acting career, most recently as President Fitzgerald Grant on Scandal and Andrew Prior in Divergent, he's consistently been at the top of the game. As the director of films like Conviction and shows like Justified, he's made sharp choices that have enabled projects to shine. Teaming with Richard LaGravenese to create The Divide, then, is a natural progression for one of entertainment's smartest and most thoughtful voices. We sat down with Tony at the recent Television Critics Association press tour to take a closer look into The Divide prior to tonight's series premiere.
The creation of a series isn't something that just materialized; it's something that Tony has been working toward for a large portion of his career, going back roughly a decade. "After I directed my second film, I was sort of shocked at how hard it is to get movies off the ground," he told us. "You get a movie off the ground every three, maybe four years, and if you do that, you're fairly prolific as a film director. And so I thought, I've got to direct more than this if I'm going to be a good director.
"I got offered to direct The L Word," he continued. "I said, 'How much time do you have to shoot?' And they go, 'Seven days.' 'You have to do an hour of television in seven days? And how long do you have to cut it?' 'Four days.' 'What?' In a movie, it's like months and then six months to cut it. I thought, 'That's impossible. I'm going to try it.' So I did The L Word and had a great experience. Loved the workout of television."
That gave him the first thought about creating a television project. Yet he knew he couldn't just jump into the deep end; he had a lot to understand before he could make that leap, and he set about doing the work. "I sat down with my agent, and he said, okay what you're going to do, is I want to get you experienced in television. And then you're going to develop your own show," Tony reflected. "So I spent a few years directing other episodes of television, to learn how to do it and learn the game. I did Dexter and tons of other shows. And then I started looking to develop my own series."
It wasn't until 2010 that he felt he'd found the right idea. "I made this film Conviction, which was a true story of an Innocence Project case, and became absolutely fascinated with that world and the grey areas in our justice system and all these themes that we explore in The Divide, and thought there's a TV show in this," he told us. "And I was having a drink with my friend Richard LaGravenese, and we'd been trying to find stuff to work on together. He wanted to get into television, because he's really a screenwriter more, and I told him what I was trying to do.
"I couldn't figure out how to do an Innocence Project story," he continued. "So we said, what if we made a show that centered on a prosecutor who gets it wrong. Maybe puts a guy to death wrongfully. What about that? That spawned the idea, and we always wanted a character like Christine to be the other force who worked for the Innocence Project, or we call it the Innocence Initiative. That gave us a lot of traction and conflict...looking at these very difficult grey areas and raising very complicated, difficult questions in a way that doesn't villainize anybody. It makes everybody flawed and human and trying to do what they believe is the right thing."