Tony Awards Photos: Scarlett Johansson, Jake Gyllenhaal, Anna Kendrick & More!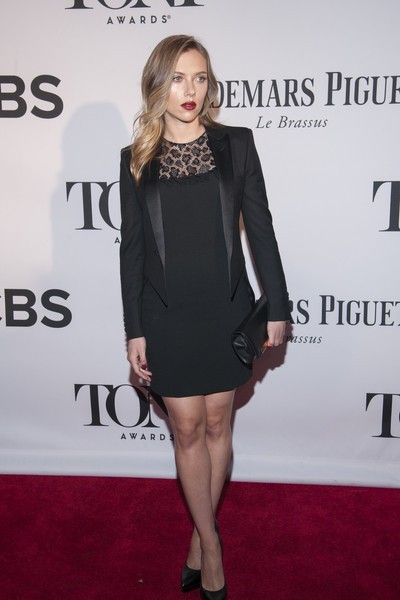 As more and more big-screen stars dabble with theater roles, the attention to Broadway deepens. Several well-known celebs attended Sunday night's Tony Awards, and many presented trophies at the ceremony.
Scarlett Johansson, above, received mixed reviews for her role as Maggie in the sixth revival of "Cat on a Hot Tin Roof" earlier this year. She showed up to last night's event in a conservative black dress with a matching jacket.
Last year, Jake Gyllenhaal made his off-Broadway debut in "If There Is I Haven't Found It Yet." He played a man who struggled to help his overweight niece fit in at school. On Sunday he looked dapper in a tuxedo with a scruffy face.
Even Mike Tyson appeared on Broadway this year in his one-man show "Mike Tyson: Undisputed Truth." He showed up to the event in a black and white tuxedo.
Anna Kendrick, Sigourney Weaver, and Tom Hanks were among the presenters at the ceremony.
Check out more photos of some of the stars from the Tony Awards...