Tons Of Stars Say Goodbye To Chelsea Handler On Final Episode Of 'Chelsea Lately'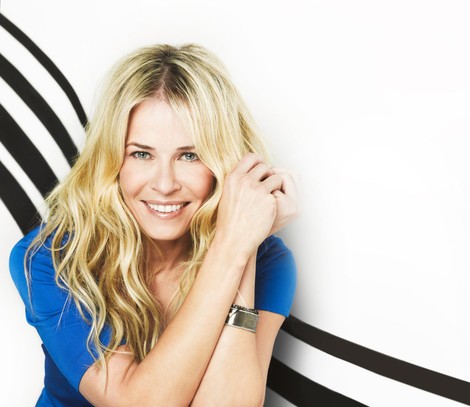 Chelsea Handler has a lot of friends - a lot of well-connected celebrity friends. The talk show host aired a live finale of "Chelsea Lately" on Tuesday night, and a cadre of stars stopped by to say goodbye.
Who made the guest list? Ready. Set. Go:
Sandra Bullock, Jennifer Aniston, 50 Cent, Mary McCormack, Vanessa Hudgens, Fergie, Trace Adkins, Avril Lavigne, Gerard Butler, Alanis Morissette, Kate Beckinsale, Justin Theroux, Selena Gomez, Melissa McCarthy, Dave Grohl, Leann Rimes, Sammy Hagar, Chloe Grace Moretz, Johnny Knoxville, astronaut Buzz Aldrin and Anna Faris all paid farewell to the beloved E! star.

Bullock, Aniston and McCormack staged a mock intervention and told Handler exactly how they felt about her.
 
McCormack blamed Handler for destroying her acting career and giving her a bad reputation, while Aniston criticized Handler for stealing "everything I do," including getting her hair cut and poaching her yoga instructor.  "I introduced you to my yoga teacher (and) you stole my yoga teacher," Aniston said. "You're not fooling anyone with those blue eyes... I mean seriously, who dyes their eyes? That's just weird."
 
Aniston also picked apart Handler's hygiene, explaining, "My security guard caught you douching with Listerine!"
 
Bullock told Handler, "You still scare me a little" and then chided her for teasing lesbians, adding, "You're either into girls or you're not." The actress then brought Handler's ex-boyfriend 50 Cent onto the stage, insisting he was the last thing that was cool about the host.
 
The rapper performed new single "Watch Me" with before hugging his ex, who could be heard saying, "Thanks, babe."
Ellen DeGeneres also made a guest appearance by doing the infamous shower scene with Handler.
What's next for Handler? She's heading to Netflix where she will host an on-demand talk show that will feature celebrity interviews. It will launch in 2016.