Toni Braxton: 'I Would Like To Play A Lesbian & Do A Whole Make-Out Scene'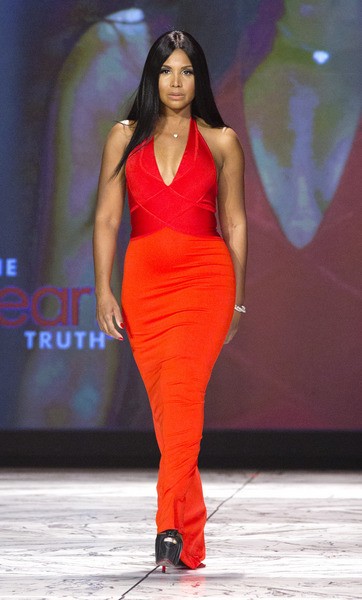 Toni Braxton has a dream - she wants to play a lesbian onscreen. The singer recently shocked fans after revealing she was quitting music because she wants to concentrate on acting.
 
Earlier this month she kicked off her screen career as a leading lady with favorable reviews as the star of TV movie "Twist of Faith," and now she wants to make out with another actress.
 
Braxton told theGrio.com, "I would like to play a lesbian... and do a whole make-out scene and the whole thing, just something completely different than people would expect from me. Not a lipstick lesbian, either."
Braxton has won eight Grammy Awards and sold over 66 million records worldwide.