Tom Tom Club Planning New Music Release For 30th Anniversary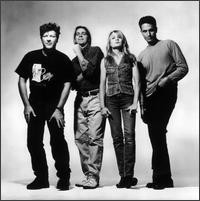 Cult rockers Tom Tom Club are planning to celebrate their 30th anniversary with new music - 11 years after the release of their last album.

The group, fronted by Talking Heads stars Chris Frantz and Tina Weymouth, last hit the charts with The Good, the Bad and the Funky in 2000, but they want to commemorate 30 years as a band with a new EP or single.

Frantz says, "We're not really thinking in terms of albums anymore. We're thinking in terms of singles and EPs, and if we have enough EPs that sound good, then we'll put them together for an album."

"It seems like most people are just interested in hearing a good song these days."