Tom Sizemore Talks About Drug & Porn-Fueled Romance With Juliette Lewis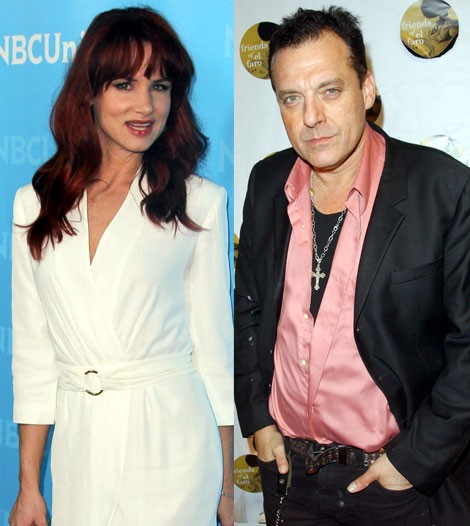 In his new book, "By Some Miracle I Made It Out of There," Tom Sizemore details his four-month romance with Juliette Lewis. The actor opens up about a torrid drug-fueled relationshp in which they lived together in just one room of her enormous Hollywood mansion.
Sizemore, who has battled drug problems for nearly 20 years, talked to "Access Hollywood" about Juliette's love of hard drugs and X-rated films.
He explained: "She bought a house... and so we go there and we moved into the bedroom and we were in there for a long time and I went outside the room one day and I walked around and I said, 'Juliette, you live in a really big house here, we should furnish it,' and she went, 'Why...?'
"When I went to take a shower, she went, 'Can I come with you?' We were on drugs, whatever... But she was really charming. She was 19 years old.
 
"I was there for four months - in that room... She had one of the big TVs... and she played porn... every day, all day. She went, 'I like the music'."
In his book, Sizemore claims he also hooked up with actresses Elizabeth Hurley and Edie Falco.