Tom Sizemore Joins 'Hawaii Five-O'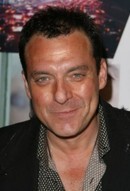 Black Hawk Down star Tom Sizemore has been given a career boost following a string of drug issues and well-publicised personal problems - he'll play a cop on the second season of the revamped Hawaii Five-O.

The actor will join Lost star Terry O'Quinn for recurring roles on the TV drama.

Sizemore will play an ex-homicide detective-turned-Hawaii's Internal Affairs chief, according to EW.com.