Tom Petty Reforms His First Band, Mudcrutch

The long awaited debut album from
Mudcrutch
, recorded in just two weeks last August, will be released on Reprise Records on April 29. Mudcrutch features
Tom Petty
, Mike Campbell, Benmont Tench, Tom Leadon, and Randall Marsh.
In the early 70's, they were heroes in their hometown of Gainesville, Florida. Mudcrutch seemed poised for more. But the band never cracked the national music scene or made a full album. Now, more than 30 years later and quite unexpectedly, the Mudcrutch story continues.
In addition to the release of the album on April 29, the band began a short tour of intimate California venues starting on April 12 in Malibu and ending with a four-night run at the 500 capacity Troubadour in Los Angeles.
Mudcrutch Bio:
Why?
It's a fair question. Mudcrutch broke up some 33 years ago, just another regional band that had moved to LA in hopes of making it in the music business. And when they did break up, the world didn't notice or care. It was just another beautiful day in Los Angeles, and no one was going to give it back in the name of Mudcrutch. The band didn't leave any full-length recordings behind them or release any singles that made a dent. So, yeah, why? What made Mudcrutch reform, and why now? Tom Petty has what is perhaps the most reasonable answer a musician can offer: "I guess I started thinking that we left some music back there, and it was time to go and get it."
Two Mudcrutch members, Heartbreakers Mike Campbell and Benmont Tench, had already heard mention of the idea. Granted, they had some doubt as to whether Tom Petty would actually follow through on it-it was a weird one, this idea--but they'd been following his lead for a couple decades now with pretty solid results. Wait it out, they figured. Then Petty called Randall Marsh and Tom Leadon to run the idea past them. That's when it started to get real. The headline finally looks something like this: Petty reforms Mudcrutch to make debut recording . . . late, but without a doubt not too late.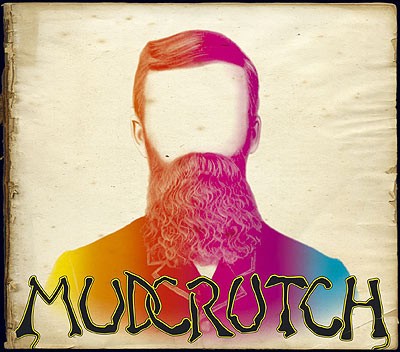 So, the various members find a time they can get together. Tom Leadon, now working as a guitar teacher, and Randall Marsh, earning his bread in few bar bands, come into town and stay at Tom Petty's house in Malibu. The Heartbreaker road crew builds a recording studio in the band's rehearsal space. It happens fast. And, no question, it wasn't guaranteed to work. None of it. But it did. All of it.
The self-titled Mudcrutch debut is a revelation. For all the great unknown bands that never deserved to die, Mudcrutch has rolled back the stone and sauntered out into the daylight like they had this on their calendars. Recorded live, no overdubs, Mudcrutch is the sound of a five-piece band playing together. Petty wanted it that way: "I made a commitment at the beginning of the project that I wanted this to be Mudcrutch, done as it was back in the day. I really wanted it to be that band." And that band had a few different members stepping up to handle the lead vocals. That band might have a song written by Tom Leadon or Benmont Tench or Mike Campbell. That band had Tom Petty on bass. That band mixed bluegrass tunes into their set. And, true to Petty's vision, it all happens again on Mudcrutch.
Tom Leadon, brother of former
Eagle
and
Flying Burrito Brother
Bernie Leadon
, emerges as a remarkably sympathetic partner to both Petty and Campbell. Leadon and Campbell engage in some of the most interesting conversations on guitar since
The Rolling Stones
made
Some Girls
. Whether egging each other on in songs like "Bootleg Flyer" or wrapping their parts around one another's on "Orphan of the Storm," the two players sound throughout like a connection is being made. For Petty, Leadon brings something equally powerful-and it's the sound of a harmony singer with whom Petty learned to sing in the first place. Throughout Mudcrutch one can hear singers who grew up with one another's voices. Whether on a bluegrass standard like "Shady Grove" or on the album's centerpieces, "Scare Easy" and "Crystal River," close harmonies are the melodic and, in some ways, spiritual center of this debut.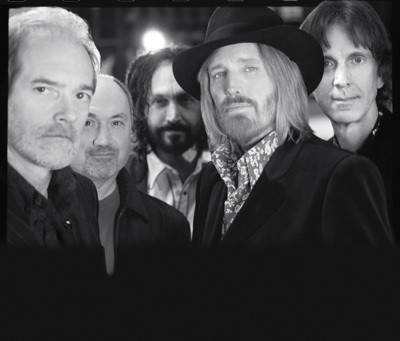 If the country part of the Mudcrutch aesthetic emerges most conspicuously on the band's cover the Dave Dudley classic "Six Days on the Road," Petty originals including "Orphan of the Storm" and "House of Stone" and Leadon's "Queen of the Go-Go Girls" all reveal the band's musical connection to the innovative first efforts by groups like the Burritos and Dillard and Clark to bring country into the rock and roll context.
But no matter all the musical ingredients thrown in the Mudcrutch caldron, Mudcrutch is ultimately about a band sound, a sound that was just too good to leave back there. A few members came and went, but the key factors in the Mudcrutch chemistry are best represented by this lineup. Randall Marsh is a drummer who moves easily between the band's many territories, whether the up-tempo groove of the infectious "Topango Cowgirl" or the shuffle on what surely ranks as one of Petty's most perfect ballads, "Oh, Maria." And Benmont Tench is, well, Benmont Tench-and like Campbell, on Mudcrutch Tench sounds like he's having a busman's holiday like no other. Frankly, his songwriting contribution, "This Is a Good Street," will be enough reason for many people to buy this recording. It's a short sharp thing, built smart, balancing the pathos with a humor all its own.
It was all a strange idea. Too strange to be categorized as a mid-life crisis and certainly too strange to be viewed as a career move. And, as Petty is quite willing to admit, it could have been an awkward high school reunion. But Petty is a man whose instincts have taken him to some interesting parties. I see no reason not to follow him when he goes, wherever he goes.
Mudcrutch Tour Dates
April 12- Benefit For The Midnight Mission at Malibu PAC, Malibu, CA
April 14- Santa Cruz Civic Auditorium, Santa Cruz, CA
April 16- Fillmore, San Francisco, CA
April 17- Fillmore, San Francisco, CA
April 19- Arlington Theatre, Santa Barbara, CA
April 20- Ventura Theater, Ventura, CA
April 22- Concerts in The Park, Alpine, CA
April 25- Troubadour, West Hollywood, CA
April 26- Troubadour, West Hollywood, CA
April 28- Troubadour, West Hollywood, CA
April 29- Troubadour, West Hollywood, CA
Track Listing:
1. Shady Grove
2. Scare Easy
3. Orphan Of The Storm
4. Six Days On The Road
5. Crystal River
6. Oh Maria
7. This Is A Good Street
8. The Wrong Thing To Do
9. Queen Of The Go-Go Girls
10. June Apple
11. Lover Of The Bayou
12. Topanga Cowgirl
13. Bootleg Flyer
14. House Of Stone
Bio By Warren Zanes