Tom Morello Eviscerates Rage Against The Machine Fan Paul Ryan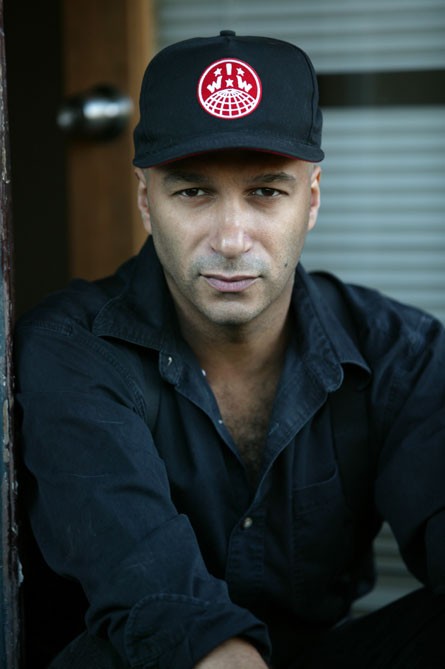 Rage Against The Machine frontman Tom Morello has attacked vice-presidential nominee Paul Ryan in a scathing magazine article after the politician named the rock band among his favorite artists.

The Republican candidate, who has been chosen as Mitt Romney's second-in-command, recently opened up about his love for the stars, but his comments have not sit well with Morello, who has campaigned endlessly with Occupy Wall Street activists calling for an end to corporate greed.

The musician takes issue with Ryan in an op-ed piece in Rolling Stone, insisting his conservative views and policies contradict the message in so many Rage Against the Machine songs.

The Killing in the Name hit-maker writes, "Ryan claims that he likes Rage's sound, but not the lyrics. Well, I don't care for Paul Ryan's sound or his lyrics. He can like whatever bands he wants, but his guiding vision of shifting revenue more radically to the one percent is antithetical to the message of Rage...

"I wonder what Ryan's favorite Rage song is? Is it the one where we condemn the genocide of Native Americans? The one lambasting American imperialism? Our cover of F- the Police?"

The rocker goes on to wonder whether the band's anti-war and anti-establishment hits could ever sway Ryan's political opinions, adding: "My hope is that maybe Paul Ryan is a mole. Maybe Rage did plant some sensible ideas in this extreme fringe right-wing nut job..."

"Maybe he'll fill Guantanamo Bay with the corporate criminals that are funding his campaign - and then torture them with Rage music 24/7. That's one possibility. But I'm not betting on it."