Tom Hiddleston Sends Hilariously Sincere Email To Joss Whedon After Reading 'Avengers' Script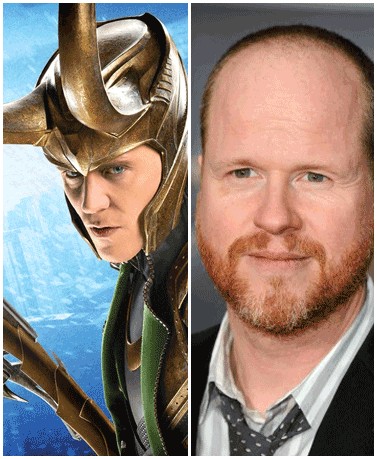 Images have emerged on Reddit of an email correspondence between British actor Tom Hiddleston and director Joss Whedon. 
The email is a 'thank you' from Hiddleston, who sent it to Whedon after reading over the entire 'The Avengers' script. Evidently, Hiddleston was absolutely thrilled by the way Whedon wrote Loki, so much so that it prompted an excited response from God of mischief himself.
His praise was highly British, writing "It's high operatic villainy... it's grand and epic and majestic and poetic and lyrical and wicked and rich and badass and might possibly be the most gloriously fun part I've ever stared down the barrel of playing."
Whedon replied back - with considerably more brevity than the British actor's message, though laden with no less excitement. "Tom," Whedon writes, "this is one of those emails you keep forever." He ends with saying that there would be "absurd fun" ensuing. 

Of that, we have no doubt. 
Read the full emails below!
Tom's Email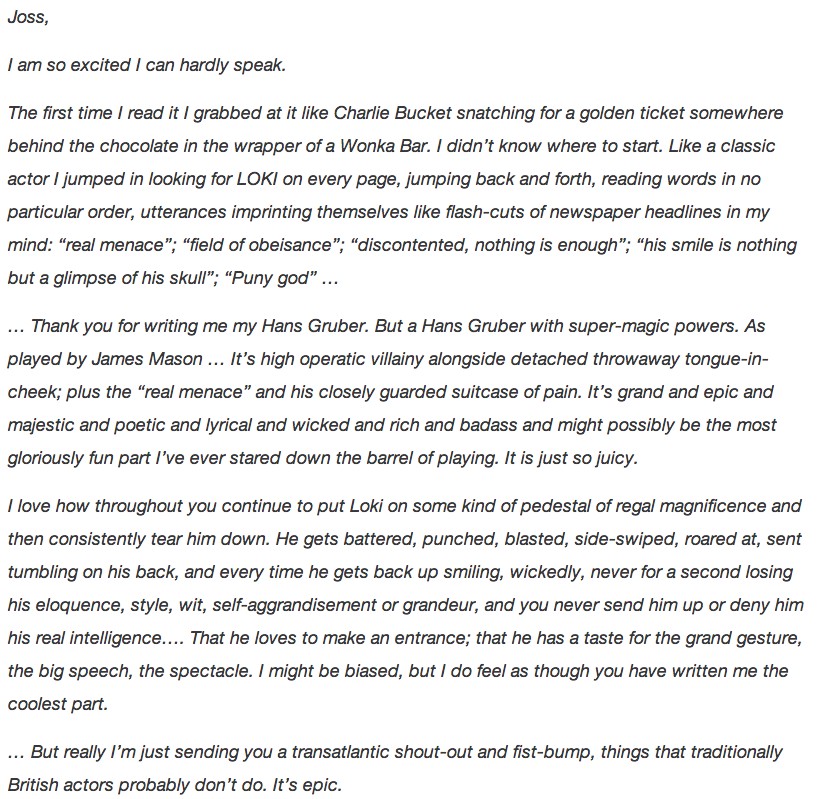 Whedon's Response