Tom Hanks Makes Surprise Cameo On 'Saturday Night Live' After Swearing On 'Good Morning America'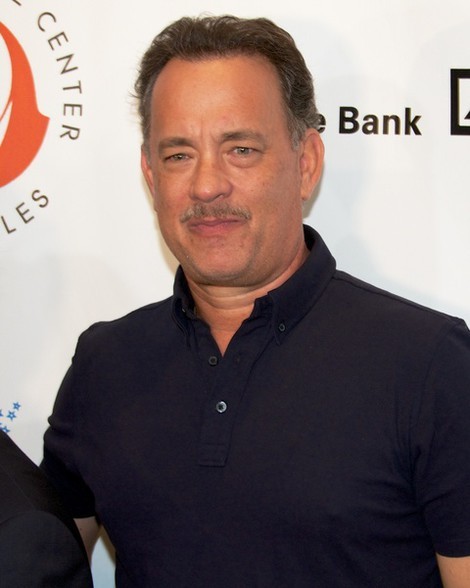 Tom Hanks proved his comedy chops with a surprise appearance on Saturday Night Live this weekend, just one day after hitting headlines for accidentally swearing on TV.

The Big star turned the airwaves blue by blurting out the word "f--king" during an interview on Good Morning America on Friday, but he kept it clean when he returned to TV screens on Saturday.

Hanks played an undecided voter during a sketch parodying the U.S. Presidential debates, pulling out a scrap of paper and aiming a question at candidates Barack Obama and Mitt Romney.

He boasted, "This is a pretty good question. You'd better buckle your seat belts, because this question is about to blow your mind," before simply stating "Libya" and returning to his seat.

Hanks later appeared once again to portray a creepy employee in an amusement park skit, and he also introduced host and musical guest Bruno Mars.