Tom Hanks Drops By 'The Colbert Report' With Some Familiar Halloween Costume Ideas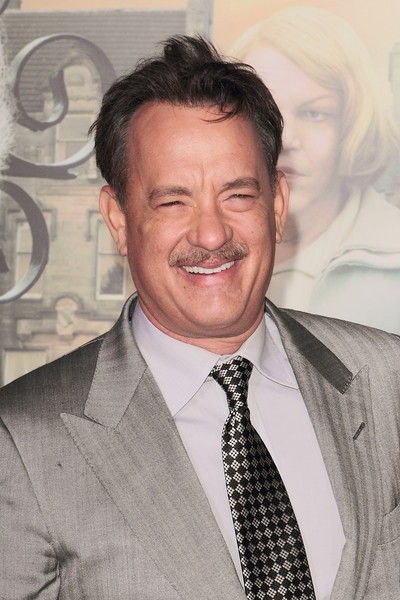 When Stephen Colbert needed some help for his "Stephen Ghoulbert's Spooky Time Halloween Fun Guide" on The Colbert Report, he turned to Tom Hanks for some helpful tips on inexpensive costumes.
Hanks claimed he wasn't on the show to promote his new film, Cloud Atlas: "I'm here for the kids, with some great inexpensive costumes that will make for a great 'spooktacular' Halloween."
Despite that, the costumes he was presented sure looked familiar to Colbert. A cowboy was up first who said "There's a snake in my boot!" After Colbert claimed that was a line from Toy Story, Hanks said "Is it? There's so many great lines in that movie..."
Next up was an astronaut who said "Houston, we have a problem!" You can guess where it goes from there... but we bet you don't know who shows up at the very end! (Except that he's in the screenshot for the embedded video...)