Tom Felton Scares Young 'Potter' Fans

Tom Felton's role in the Harry Potter movies has made him unpopular with many young fans - he terrifies children who mistake him for his villainous alter-ego Draco Malfoy.

The actor plays the bad boy wizard in the family franchise and Felton admits he is regularly shunned by youngsters because of his evil onscreen persona. And one recent encounter with a petrified fan left him stunned - after the child hid behind his father in fear.

Felton tells Britain's Live from Studio Five, "I have a bad enough one (reputation) around here (because of the film) anyway. I had a kid come up to me yesterday and said, 'I hate you!'. I was like, 'Oh thank you very much, that's a real compliment.'"
 
"He didn't want a hug - I tried to get a handshake but he wouldn't for love nor money. He just hid behind his dad's leg."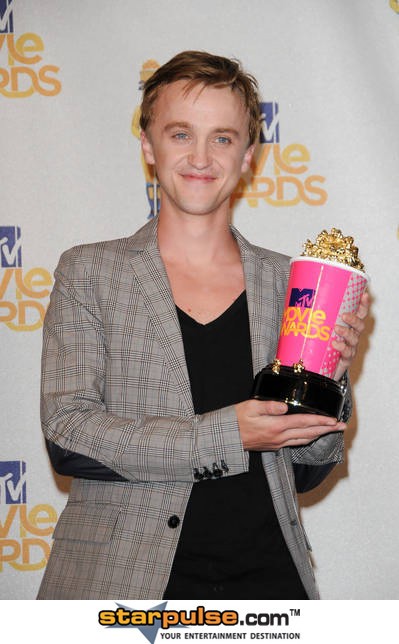 Click Here For More Tom Felton Pictures