Tom Cruise's Pittsburgh 'Jack Reacher' Premiere Postponed After Connecticut School Shooting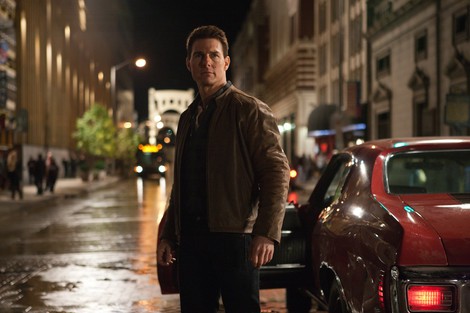 Due to the shooting at a Connecticut elementary school on Friday, the Pittsburgh, PA, premiere of Tom Cruise's upcoming action flick "Jack Reacher" has been postponed
 
Yesterday Adam Lanza, 20, reportedly killed his mother at her home and then opened fire at Sandy Hook Elementary School in Newtown, killing 20 kindergarten students before allegedly turning the gun on himself. A total of 28 people, includng the gunmen himself, were killed.
 
The horrific tragedy prompted movie execs to cancel the Saturday night film premiere in Pittsburgh, where the majority of the blockbuster was shot.
 
Paramount Pictures released the following statement: "Due to the terrible tragedy in Newtown, Connecticut, and out of honor and respect for the families of the victims whose lives were senselessly taken, we are postponing tomorrow's Pittsburgh premiere of Jack Reacher. Our hearts go out to all those who lost loved ones."
 
In addition, the Syfy channel pulled a planned Friday episode of supernatural drama "Haven" due to its violent content.
 
A spokesperson for Syfy told TheWrap.com, "(The) scheduled 10 p.m. episode of Haven contained scenes of fictitious violence in a high school. In light of today's tragedy in Newtown, Connecticut, we have decided not to air it."
"Jack Reacher" stars Cruise as a lone-wolf investigator on the hunt for a murderous sniper.