Tom Cruise's 'Oblivion' Easily Takes Top Spot At Box Office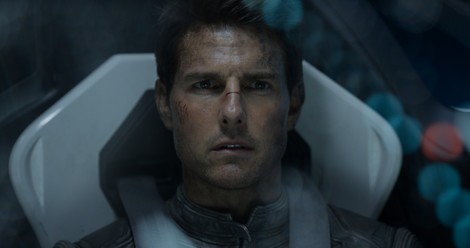 "Oblivion" obliterated the competition at the box office over the weekend, taking the number-one spot with $38.2 million.
The sci-fi film centers on Jack Harper (Tom Cruise), one of the last few drone repairmen stationed on Earth.  After decades of war with a terrifying threat known as the Scavs, Jack's mission is to extract vital resources from the planet.
Jack, who lives and patrols the skies from thousands of feet above, crashes to earth when he rescues a beautiful stranger from a downed spacecraft. Her arrival triggers a chain of events that forces him to question everything he knows and puts the fate of humanity in his hands.
"Oblivion" easily toppled last week's number one, "42," about baseball icon Jackie Robinson. The movie slipped to number two with $18 million.
Animated film "Th Croods" landed at number three with $9.5 million, while "Scary Movie V" came in at four ($6.2 million) and "G.I. Joe: Retaliation" came in at three ($5.7 million).