Tom Cruise's Lawyer Claims Vanity Fair Expose Is 'Long, Boring And False'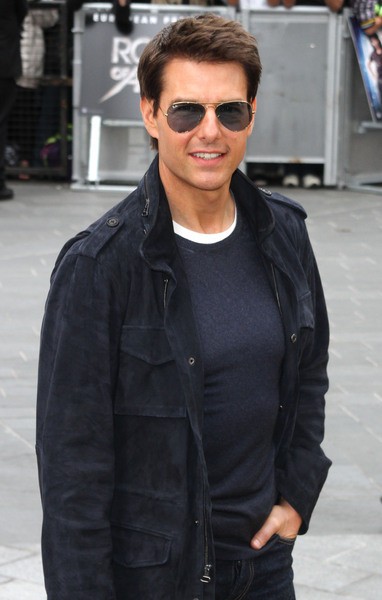 Bert Fields, the longtime lawyer for Tom Cruise, has spoken out aver a new article in Vanity Fair magazine claiming that Iranian actress Nazanin Boniadi had been vetted for the Mission: Impossible star by the Church of Scientology as a potential partner after Cruise's divorce from actress Nicole Kidman.

Fields calls Vanity Fair contributor Maureen Orth's piece about Cruise "long, boring and false."

The article in question says that Boniadi (a scientologist at the time) had been called in by church officials and set up on several dates with Cruise and coached on how to act; a process reportedly overseen by the Church of Scientology's president David Miscavige's wife.

But despite denials from both Fields and the Church, who called the story "hogwash" in a statement issued on Tuesday; Orth defended her piece Wednesday morning.

"[Boniadi] was told that she was being chosen for a mission, that was really going to save the world..." Orth told ABC's Good Morning America; "That she was going to be meeting dignitaries, that it was very important that she look good, and be worldly.

"And she had no idea, when it began, that [she] was going to end up meeting Tom Cruise."

Orth's article says that the Church wanted to find Cruise "a drop-dead beautiful true believer to share his life..." and Nazanin, the top candidate, was called to Scientology headquarters and told she was there for a training film but was soon asked, "What do you think of Tom Cruise?"

Fields told The Hollywood Reporter that the story is "a rehash of tired old lies previously run in the supermarket tabloids, quoting the same bogus 'sources'."

But Orth tells GMA that she's satisfied with her sources.

"It would be very hard for the people that I talked to on the record to have corroborated the intense amount of detail that is in the story, to have made that up out of whole cloth," she says.

"We have vetted this story, we have legally checked it. And I feel very comfortable with the sourcing," she adds.
Nazanin was reportedly forced by the Church to tell her most personal secrets during the auditioning process -- including the details of her sex life.
The London-born actress was then asked to keep her silence on the issue by signing a confidentiality agreement. She was then threatened with a harsh punishment from the Church if she broke that agreement and leaked any of the information -- which she ultimately did.
Nazanin was then reportedly punished, made to "scrub toilets with a toothbrush, clean bathroom tiles with acid, and dig ditches in the middle of the night."
A representative for the Church told WENN.com that the same story broke years ago in the tabloids and that it just isn't true.

"The allegation and entire premise of the Vanity Fair article is totally false... We have been denying this ridiculous tale now since it first appeared in print four years ago," the rep says. "No church members were 'used,' nor were they punished, nor silenced. This is totally false."

Boniadi has since broken her ties with the Church of Scientology.