Tom Cruise Takes Helicopter To See First British Soccer Game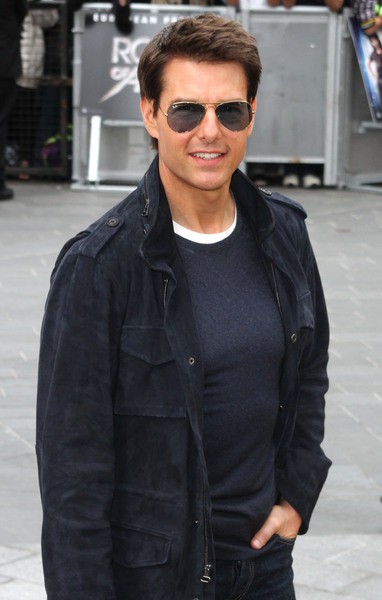 Hollywood superstar Tom Cruise thrilled sports fans on Sunday by arriving at a soccer game in England by helicopter.

The actor took a break from shooting his latest movie All You Need Is Kill in London to charter the chopper to Manchester, where he and movie veteran Robert Duvall visited the Etihad Stadium to see Manchester City play rival team Manchester United.

The Mission: Impossible star told reporters his "good friend" David Beckham, who started his sporting career at Manchester United, had urged him to watch the big match.

He added, "It is my first game in England, but I've been following British football since the 1980s. I am expecting a great game. David wishes he was here. I got an email from him - he's jealous."

Cruise and Duvall also posed for photos with the Premier League trophy before the game, which was won 3-2 by Manchester United.