Tom Cruise Stays In Cinderella's Castle With Suri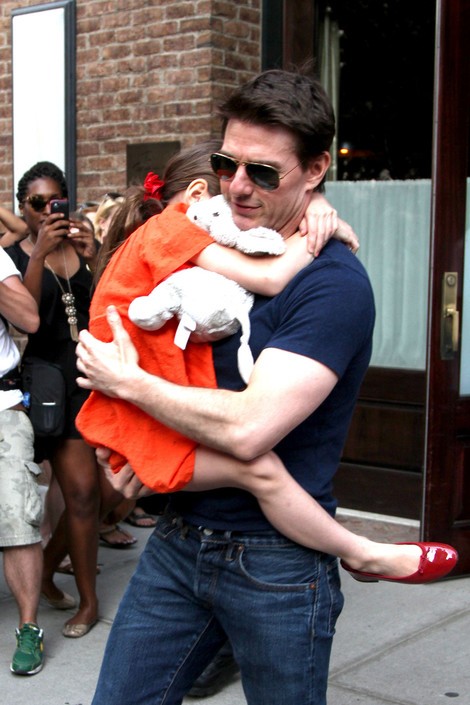 During a vacation to Disney World in Florida last week, Tom Cruise and his daughter stayed in the most exclusive hotel room in the world - the coveted Cinderella suite.
Cruise whisked his little princess to the Magic Kingdom to spend some quality time with her, and he managed to make sure his 6-year-old daughter was treated like royalty.
The exclusive Cinderella Castle Suite is decorated like a 17th century chamber with stained glass windows, 24-carat gold tiles, antique limestone fireplace, and a bathroom with a dome portraying the night sky.
The suite is usually reserved for charity events and promotions. However, the actor was able to snag the luxury apartment for a few nights, according to People.com. According to everythingmouse.com, "A Disney Cinderella Castle Suite Reservation is unfortunately something which not even money can buy and is open only to a very fortunate few."
The suite was originally intended for Walt Disney's family to stay in.