Tom Cruise Shows Off His 'Mission: Impossible 4' Abs - Hot Or Not?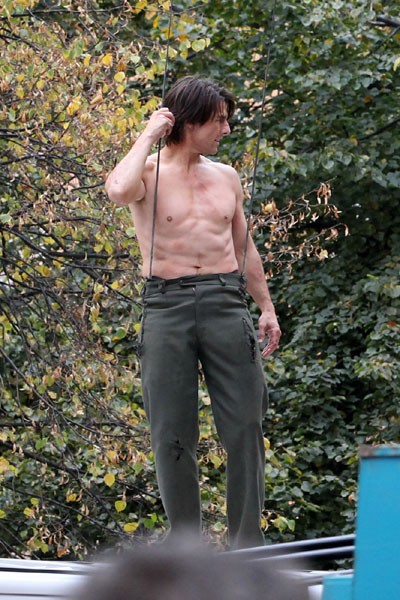 We spotted a bare chested Tom Cruise performing his own stunts on the set of "Mission: Impossible IV" in Prague, Czech Republic, yesterday. We think the 48 year old looks pretty good for his age. What do you think?
"Lost" star Josh Holloway is in talks to join the cast of the upcoming film. Vladimir Mashkov and Swedish actor Michael Nyqvist will play the villains of the piece.

The film is set to hit cinemas at the end of next year.
Tom recently made the list of Hollywood's highest paid actors - he came in at number 8 with $14.6 million in take home pay over the last 12 months.  Johnny Depp was number one with $50 million.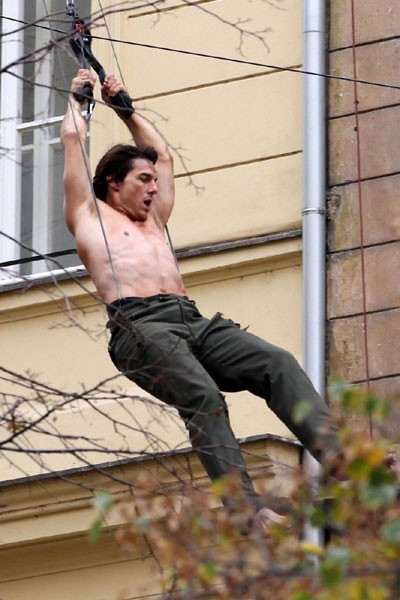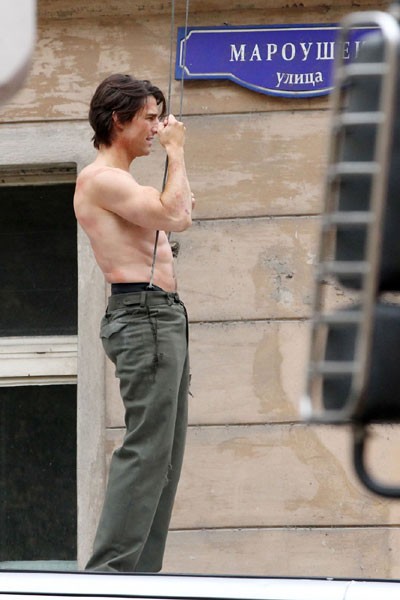 Click for more great Tom Cruise pictures: