Tom Cruise Salutes Ben Stiller At Hand And Footprint Ceremony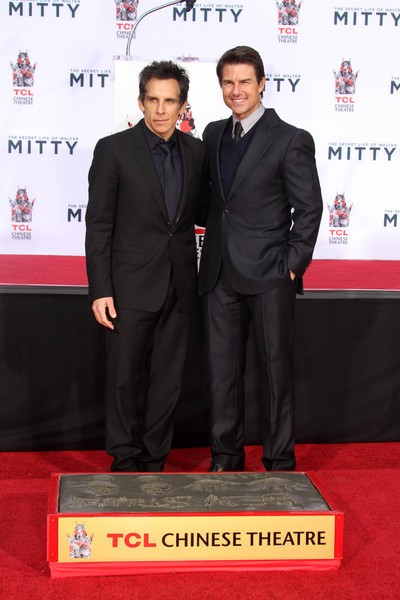 Prior to Ben Stiller's hand and footprint ceremony at the TCL Chinese Theatre in Hollywood on Tuesday, the actor feared no one would show up to support him.
He had no reason to worry. At least one celeb pal made sure to appear -  his "Tropic Thunder" co-star Tom Cruise.
Stiller told the crowd: "To just look out there and see the faces of the friends and family who showed up and that people actually came is nice. You have that nightmare that nobody is going to show up, but I had the Tom Cruise insurance policy, which was great."
Cruise praised his pal, telling the audience: "I know Ben and I know what it takes to do what he does and the commitment that he brings, the love of cinema, the love of storytelling and the love of entertaining an audience. When you see his movies you have no idea how much this man cares."
 
Stiller added, "This is like a weird surreal dream. I am here at the Chinese Theatre, I'm getting my handprints in cement, Tom Cruise is there, Michael Jordan comes out and does a slam dunk over a Lamborghini, the Beastie Boys dedicate a song to me and Cheryl Ladd pops out of a cake; that is usually how the dream ends.
 
"I'm humbled and I'm touched and I'm very proud to know that wherever I go and long after I am dead my footprints will be here in Hollywood, being stood on by a fake Shrek posing with tourists for a dollar."
Stiller's actress wife, Christine Taylor, and their children also attended the event. He stars in the upcoming film "The Secret Life Of Walter Mitty" about a perpetual daydreamer who must take action in the real world in an adventure that is more extraordinary than anything he could have ever imagined.
It hits theaters on Dec. 25.