Tom Cruise Revives Les Grossman For MTV Movie Awards (Video)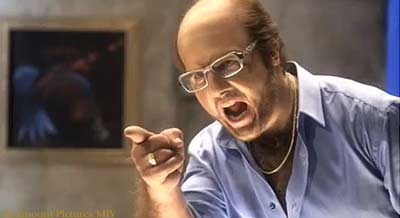 Tom Cruise has revived his foul-mouthed, bad-tempered "Tropic Thunder" character Les Grossman for a series of skits to promote the upcoming MTV Movie Awards.

The Hollywood star was virtually unrecognizable as he donned a fat suit and a bad cap to play the dancing movie executive in the hit 2008 film - a role which earned Cruise a Golden Globe nomination.

He has now stepped back into character to film promos for the awards ceremony, which is due to take place on June 6.

In one scene Grossman, who is billed as the award show's producer, is seen giving career advice to "Twilight" hunk Robert Pattinson, and in another he directs his alter-ego Cruise in "Risky Business."
Click for more great Tom Cruise pictures: