Tom Cruise Opens Up Over Shocking Divorce From Katie Holmes: 'I Did Not Expect That'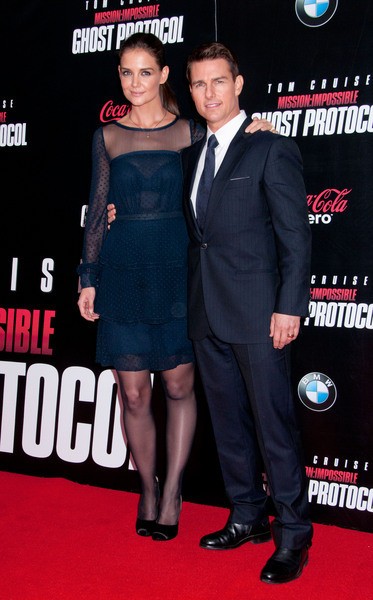 Tom Cruise has finally spoken about his whirlwind divorce from actress Katie Holmes last year - albeit briefly.

The actor, who stars in the upcoming sci-fi epic Oblivion, has been out on press tours for the film, and during an interview for German TV network ProSieben, Cruise finally commented on the shocking events leading up to his 50th birthday last June.

"I did not expect that," he said of the bomb that Holmes dropped on him last June 29.

"Life is a challenge," he added. "To be 50 and have experiences and think you have everything under control, and then it hits you — that's what life is … Life is tragicomic. You need a certain sense of humor."

Cruise and Holmes agreed on the terms of their divorce on July 9th and it was made official in mid-August.