Tom Cruise, Katie Holmes Reach Divorce Settlement; Details Under Wraps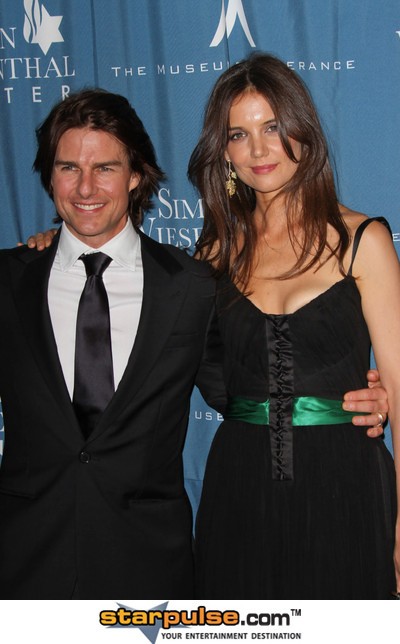 That was quick! Less than two weeks after Katie Holmes filed for divorce, she and Tom Cruise have signed off on a settlement.  The estranged couple negotiated a deal to ensure the legal proceedings go smoothly as they work to put their five-year marriage behind them.
 
When Holmes filed papers in New York on June 28 she cited "irreconcilable differences" for the split. She requested sole legal custody and "primary residential custody" of their six-year-old daughter, Suri. Details about the settlement have been kept under wraps, but sources tell People.com that Suri will likely live with Holmes in New York City, while Cruise has been granted generous visitation rights.

Cruise and Holmes released a joint statement: "We are committed to working together as parents to accomplish what is in our daughter Suri's best interests. We want to keep matters affecting our family private and express our respect for each other's commitment to each of our respective beliefs and support each other's roles as parents."

Last week, Cruise's attorney Bert Fields said the actor was in no rush to file his own divorce papers, telling the BBC, "Tactically we can't say where Tom will file a divorce case and if he'll be seeking joint custody of Suri. We are letting the other side play the media until they wear everyone out and then we'll have something to say."
 
Ever since she filed for divorce Holmes has been spotted out and about in NYC. Meanwhile, Cruise has maintained a low profile since returning to Los Angeles from Iceland, where he was filming a new movie. Last Tuesday he spent his 50th birthday at home in Beverly Hills with his adopted teenage kids, Connor and Bella, from his second marriage to actress Nicole Kidman.
In a magazine interview conducted just weeks before her split, Holmes hinted at her divorce by revealing she's entering a "new phase" of her life.
Many say Holmes and Cruise grew distant because of work commitments from both of them. Others point to Cruise's committment to his religion, Scientology, as one of the causes of their divorce.