Tom Cruise In Talks To Appear In 'Star Wars: Episode VII'?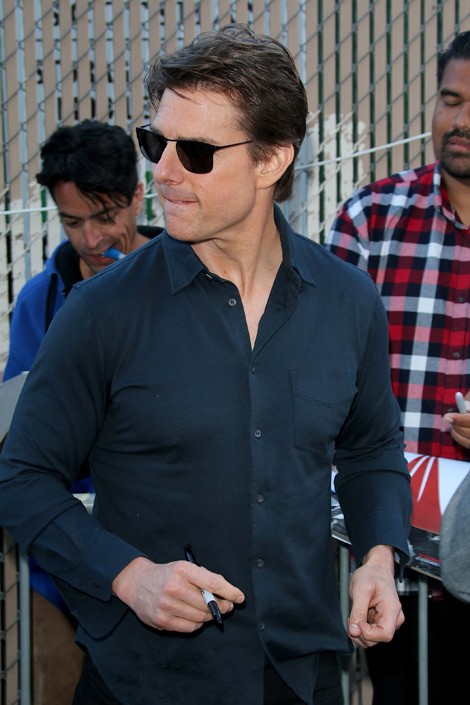 Rumors are circulating that Tom Cruise will make a cameo in the upcoming "Star Wars" film. The actor met with director J.J. Abrams over the weekend, prompting speculation that he's in talks to appear in the movie.
According to The Sun: "Tom has been in London for over a week and met up with JJ and some other people from Star Wars over the weekend. On Saturday evening five of them met up for dinner and drinks at the Belgravia Hotel. JJ produced [Mission Impossible - Ghost Protocol and Mission: Impossible 5] and loves working with Tom whenever he gets the chance. Losing Harrison [Ford] is going to set things back a little scheduling wise and there's some time to play around with."
Ford is currently laying low after breaking his leg in an on-set accident in which a door from his character Han Solo's ship, the Millennium Falcon, fell on him. It is expected to take six weeks for him to recover.
"Star Wars: Episode VII" is set to hit theaters in December 2015.  Filmmaker Rihan Johnson will reportedly direct the second installment of Star Wars revival, "Star Wars: Episode VIII." Last week Johnson posted a YouTube clip to his Twitter account of a prayer scene in "The Right Stuff" in which Scott Glenn as Alan Sheppard says: "Dear Lord, don't let me f**k up."